Senior School Thursday 2 June 2016
Weekly eNews
Senior School
A word from the Headmaster, Ross Featherston
Do you know what your sons are up to?
Earlier this week, I read with interest the news that a parent/resident was planning to contact local private schools regarding the possibility of their students' role in the recent gate crashing of a social gathering in Kew.
On rare occasions, I am also contacted regarding the alleged weekend activities of BGS boys – as are some of the other senior members of staff.
Of course, the School has very little control over what the boys do on a Saturday night. However, at BGS we believe in the three-cornered partnership as a key pillar in raising and educating our boys. We may not be able to monitor BGS boys' behaviour outside the School gates, but – where and when appropriate – we will ensure that we pass on to parents any information we receive regarding boys' weekend activities.
We hope this will help you keep track of your kids at the weekend; however, I must stress that what the boys get up to on a weekend is not the School's responsibility. As you know, when it comes to parenting (and educating) our boys, knowledge can be power!
---
From the Head of Senior School, Ray Swann
A highlight of the week in Senior School was the Hancock chapel service and the boys who gave a message of how teamwork is such a valuable part of what we do at school. As we think about how we develop the cohesion and spirit of the Senior School, it was a timely reminder about assembling our own 'teams' and how trying to 'go it alone' can sometimes mean that you also miss out on shared success.
In assembly, the boys were set a special piece of homework. In our lives that are occupied with so many activities and messages (and with our focus being on 'keeping a blue head'), the boys were asked to stop and pause in assembly and to think of one thing that would nurture them innerly. As a weekend homework task, they were asked to do this activity. Just do one thing that would make them feel more human, let their soul sing, and feel more connected to their purpose. As we head towards a time with exams where it may be tricky to 'keep a blue head' having the time to 'check in' with their thoughts and feelings is an important life skill to cultivate and nurture.
---
Free parent seminar: alcohol and other drugs
Held on Thursday 9 June at 7.30pm, and brought to you by Understanding Boys, this free seminar is the next in BGS's successful parenting series on raising boys.
International leader in addiction issues Dr Nicole Lee will guide you through the alcohol and drugs minefield, and help you keep your son safe.
Whether you're the parent of a toddler or a teen, as Dr Lee says, it's never too early to have 'that chat'. Register today to secure your spot.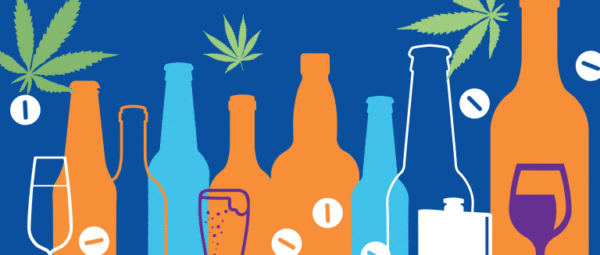 ---
Year 9 Sea Change: PNG 2016
On Monday 16 May a group of Year 9 boys and 3 staff members arrived at Martyrs School in PNG. This trip's project was building pews for the church.  
This is one of the great things we do as a school, please click here to see more photos and to read about the boys' work in PNG.
---
Senior Public Speaking Competition 2016
The annual Senior Public Speaking Competition took place from 18 to 20 June. A total of 22 boys from Years 11 and 12 signed up to challenge their thinking, speaking and presentation skills. All boys completed an impromptu and a prepared speech. Each boy had 1 minute to prepare a 1-minute impromptu speech on this year's topic: 'If I could change one thing…'. The brain cogs turned rapidly and loudly during that 1-minute preparation time as the boys concentrated hard to think of something coherent and relevant to include in their speech and many speakers struggled with this part of the competition.
The boys also completed a prepared speech for the 2nd round of the competition. The better speeches in this round were more polished, had clear structures and signposts and the material was relevant, as well as developing the audience's understanding of the topic. According to adjudicator, Mr Swann, the best speeches were also delivered with energy, zest and conviction. The winner of the competition was David Lawlor (Year 11) who scored a total of 47/50 points. His prepared speech on 'Why Donald Trump should be President', included 'irony and biting satire, which was outstanding' (Mr Swann). The runner-up  was Lachie Collie and commendations were given to Darcey Delagnes, Tyler Jackson and Rob Tongs. 
---
Pormpuraaw Sea Change Experience: May 2016
On Thursday 19 May, Outdoor Education staff and a group of boys headed off for their Pormpuraaw Sea Change Experience, which included a 4-day road trip through the Daintree rainforest and then across the Cape York Peninsula exploring the unique and beautiful landscapes, meeting the local people and experiencing the local culture. 
We headed straight off the plane and into the mud flats and mangroves of Cooya Beach for some crab hunting with Brandon Walker from the Kuku Yalangi.  The Walker family then cooked up a crab and shellfish feast.
On day two we headed into the heart of the rainforest. The boys spent the morning exploring the canopy at the Daintree Discovery Centre and after  lunch at Cape Tribulation, we continued up the Bloomfield track to the community of Wujal Wujal where we camped for the night. On Saturday we met the Walker sisters, Kathleen and Francis, at the Bloomfield River where we were blessed and welcomed with a smoking ceremony and the waters of the sacred river.
We then left Wujal Wujal and the Daintree behind and drove west across the cape to Laura where we spent the night at Jowalbinna, the smallest cattle station in QLD and home to some amazing Quikan rock art.
Next stop was the remote community of Pormpuraaw. The boys spent a lot of time with the children at Pormpuraaw Primary school and also explored the rest of the community and the surrounding environment. This included fishing, a visit to the croc farm, police station and  the art centre, a talk with the rangers about the wild pig culling. We played touch footy with the locals, hosted a games afternoon for the kids at the rec centre and went to the community movie nights. The people in Pormpuraaw welcomed us very warmly and were always pleased talk about their country and culture.
On our last day in Pormpuraaw we were invited to join a BBQ celebrating reconcilliation week – a moving experience. On our last night we  camped with Sid Bruce Short Joe, tradition owner of the Wik Mungkan clan, and the Normans from the Thaayorre clan. We had a fire on the beach and shared BGS-style Kup-Murri (sausage, potato and onion in foil cooked on the fire). A magical way to end a wonderful trip.  
---
Far North Queensland Sea Kayaking
The Far North Queensland Sea Kayaking program in the Barnard Islands system began on Friday 20 May with the Outdoor Education staff and boys travelling 120km south to arrive at the starting point of their paddling journey, Kurrimine Beach.
Their challenge included a 7km paddle to Stephens Island and then on to Kent island, with the rest of the trip camping on the mainland. Despite the initially challenging weather conditions, the boys rose to the challenge and were rewarded with ideal paddling conditions to Kent island's beautiful Coral Beach. The boys also explored Stephens island's native flora and fauna, and showed off their tarpology and navigation skills.
Highlights included exploring ship wreck coves, interactions with an endangered Cassowary, a reef snorkelling tour and a fish and chip dinner – providing a welcome break from cleaning Trangias!
---
Senior School chapel
The members of Hancock House chose the theme of teamwork for their orchestration of chapel this week; an interesting topic for a House named after the late Archdeacon Hancock, Vicar of St Andrews and one of the architects of the infrastructure that is BGS.
Teamwork is a character strength reflected in social intelligence, citizenship, leadership and self-regulation. As such, it is a significant factor in the wellbeing of students and staff.  In chapel, the focus was on teamwork in School, in sport and in life.
Three boys gave personal reflections on their understanding of teamwork. Each presentation was uniquely different and all produced a sense of empathy and identification.  This response in itself was a sign of the resonance of the ideas explored and comments being shared.  
TEAM: Together Everyone Achieves More.
Being in chapel we are reminded that teamwork is also about our relationship with God, however you construct or interpret God to be. The culture of BGS recognises the positive value of spirituality alongside academic and sporting achievements.
Peace and blessings to all. 
Fr Tony Poole
---
News from the Careers Centre
Items in the Career News include:
UMAT – Final Reminder – registration deadline June 3, 5pm AEST
Engineering & Technology Cadetships (ETCAD) Program
CareerMe App
Real Estate as a Career
News from Deakin University

Nursing & Midwifery Information Sessions
Explore Deakin App

Bond University Twilight Open Day 2016
Snapshot of Australian Catholic University
Career in Focus: Park Ranger
Information Technology Degrees at Victorian Universities.
To read more, please click Career News 2 June 2016 or see Sophie Keele in the Careers Centre.
---
Sport news
The BGS sport fixtures, reports and teams can be found on the Sports page of the BGS website.
---
Senior School dates for the diary
Friday 3 – Friday 10 June
Year 10 and 11 exam week
Saturday 4 June
Winter team sport round
Tuesday 7 June
GAT
Second-Hand Uniform Shop 2pm – 4pm
Thursday 9 June
Understanding Boys – Alcohol and Other Drugs Parent Seminar  7.30pm – 9pm
Friday 10 June
Headmaster's Tour 9am – 10.30am
Monday 13 June
Queen's Birthday Public Holiday
For live updates on dates and events please click here.