Year 4 Young Warriors
On Friday night, we experienced the Year 4 Young Warriors program on the Crowther Oval. This 16-hour experience proved to be one of this year's highlights for me and many of the boys. What a great way to finish off a fantastic year.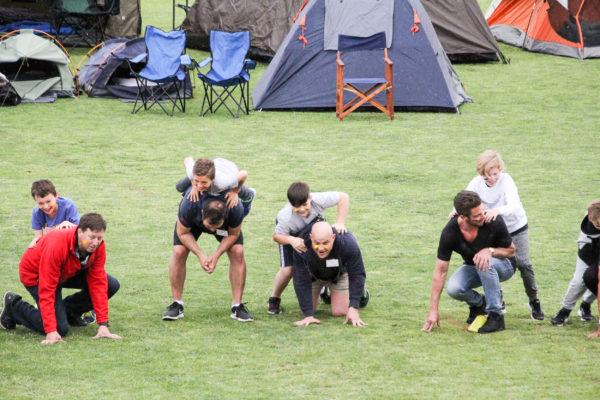 The boys were excited and we had almost every boy present with their dad or mum. Putting up the tents was the first bonding activity. Most tents looked stable but a few started the evening with a list and looked like they might not survive the night.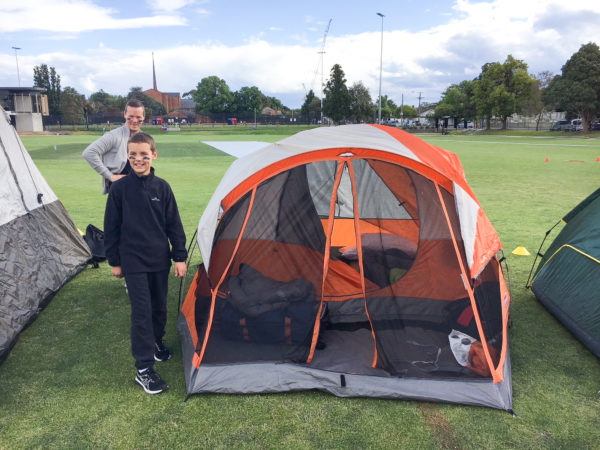 The numerous activities enabled the boys and their guests to reflect on what life is like for boys at this age and also what can be done to encourage positive bonding and role modelling. I recall going to a workshop years ago to hear Michael Carr-Gregg say that some fathers had, on average, 8 quality minutes in a working week to spend with their children. The boys loved the 16 hours they got in one moment with lots of 1:1 time and reflection with their guest.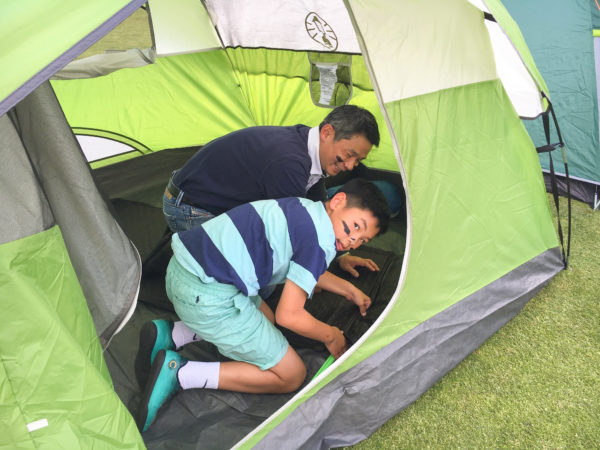 Many of the dads took the opportunity to reacquaint themselves with other dads or meet new ones. The talk circles provided a great opportunity for the parents and guardians to put themselves in their son's shoes and to reflect on the challenges that they had at their son's age.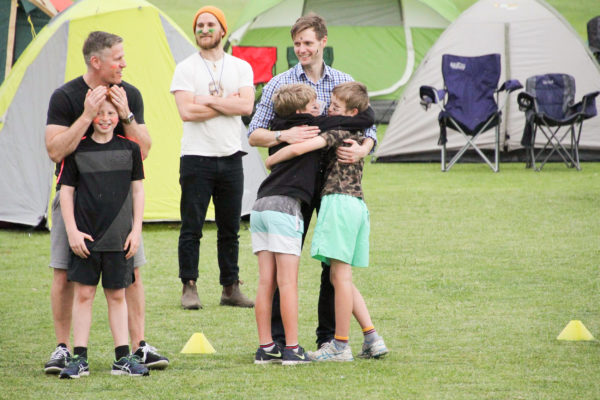 The positive responses the next morning was fantastic. Sleeping on the Crowther Oval with traffic, pool pumps, tooting and even ship horns sounding off was soon forgotten, although some of the snoring was a bit challenging. Even the dodgy mattress that I slept on is now a past memory. My class wrote about their experiences in our daily writing books and also entered blog entries on Monday onto our class blogging page. All the boys mentioned how much they enjoyed the sleepover. This is definitely an experience that everybody will be able to reflect on in years to come. Many of the boys stated how they can't wait for the next opportunity to do more activities like this in the future. Maybe a few more tents will be purchased from Rays Tent City and camping come back into vogue instead of flights and resorts?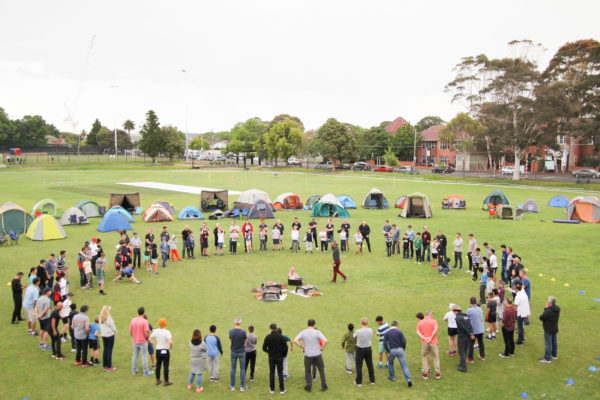 We live in a world that travels at a fast, sometimes perilous pace, yet it's nice to know that we can find the time to spend quality moments with the boys and help them on their journey to manhood. Extra minutes can turn quickly accumulate into a boy's positive growth and development.
Tim Medlyn.