Category: BGS in the Community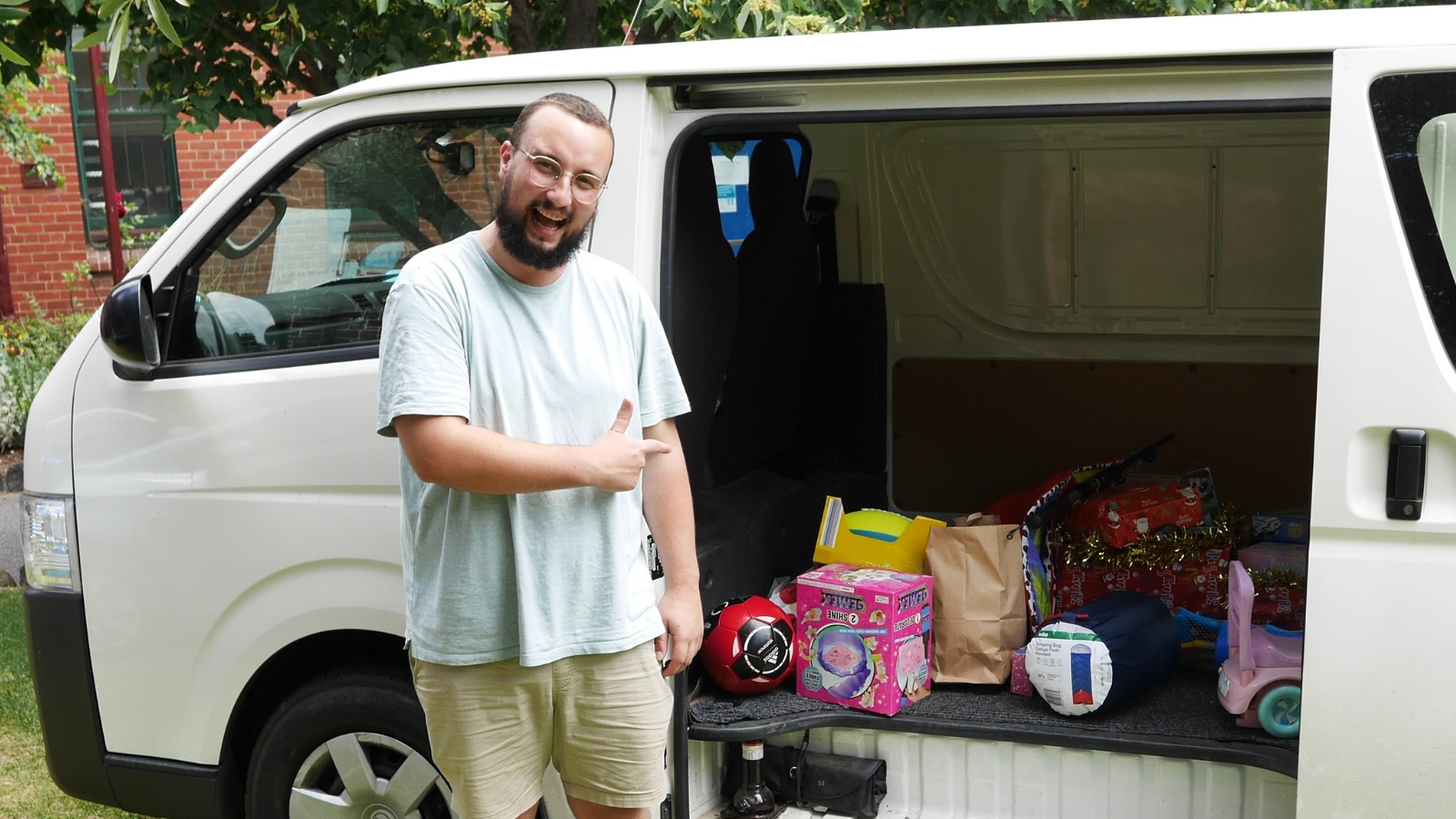 We'd like to extend Sam's big thanks to our School community for donated Christmas gifts, this time to Anglicare.  With a longstanding school relationship, our Anglicare Christmas drive is largely a staff initiative with presents collected at the end of term and on the final staff day function.     Learn more or to donate […]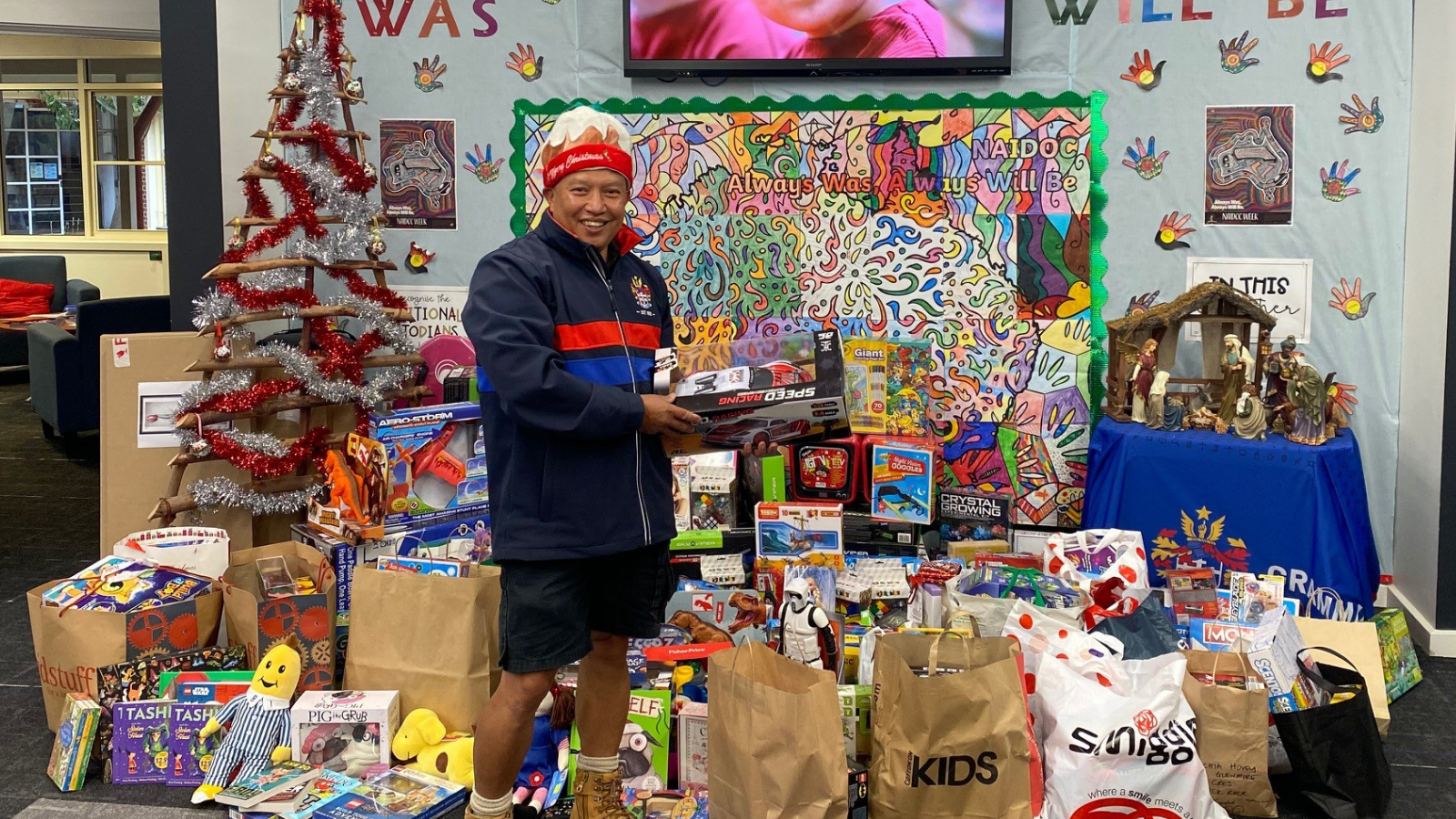 Thank you to Junior school families and to the Junior School Parents' Group for organising our gift giving tree for Mary MacKillop Family Services. These presents will go a long way and bring much needed joy to many boys and girls on Christmas Day. Pictured is Dwi, Junior School groundsman and Santa's helper!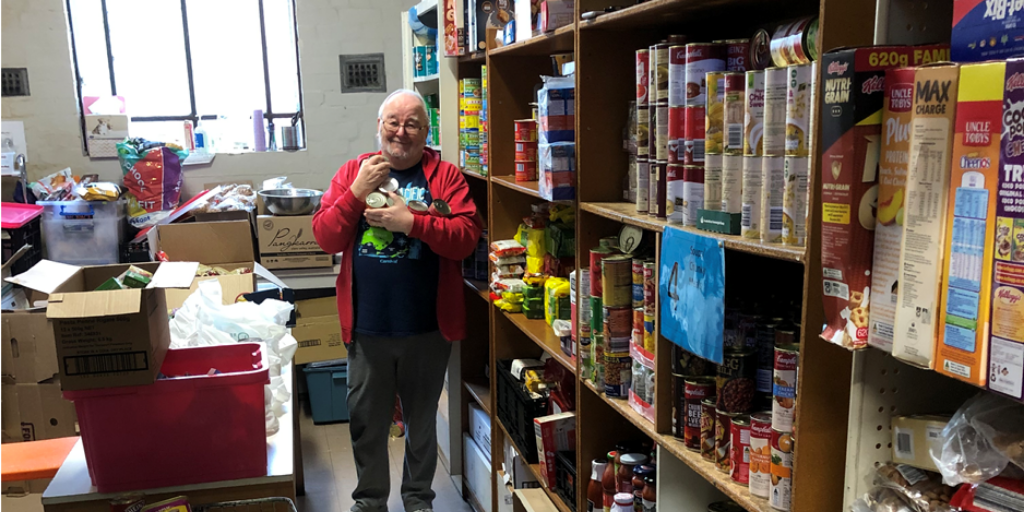 With the shelves more empty than usual during this covid period, we're glad that our donations could fill them. A very grateful St Mark's Fitzroy team spent an afternoon sorting an estimated $6,000 worth of donated groceries from BGS, an amazing amount that will have a real and immediate impact upon Anglicare Victoria's Homeless support […]
On driveways across Bayside, on Saturday morning, a number of Music boys and staff participated in Music for Mateship, playing the Last Post on their instruments, helping to warm hearts, as well as lighting spirits. Thanks boys, with special thanks to Head of Bands Lauren McAlister for organising this fantastic initiative.
For the second year in a row, Hancock House Year 7 to 12 boys headed to Brighton beach as part of their community service for Clean Up Australia Day. Aside from enjoying time together outside school grounds, participating in a community service is a great way to end the school week. The most frequently collected pieces […]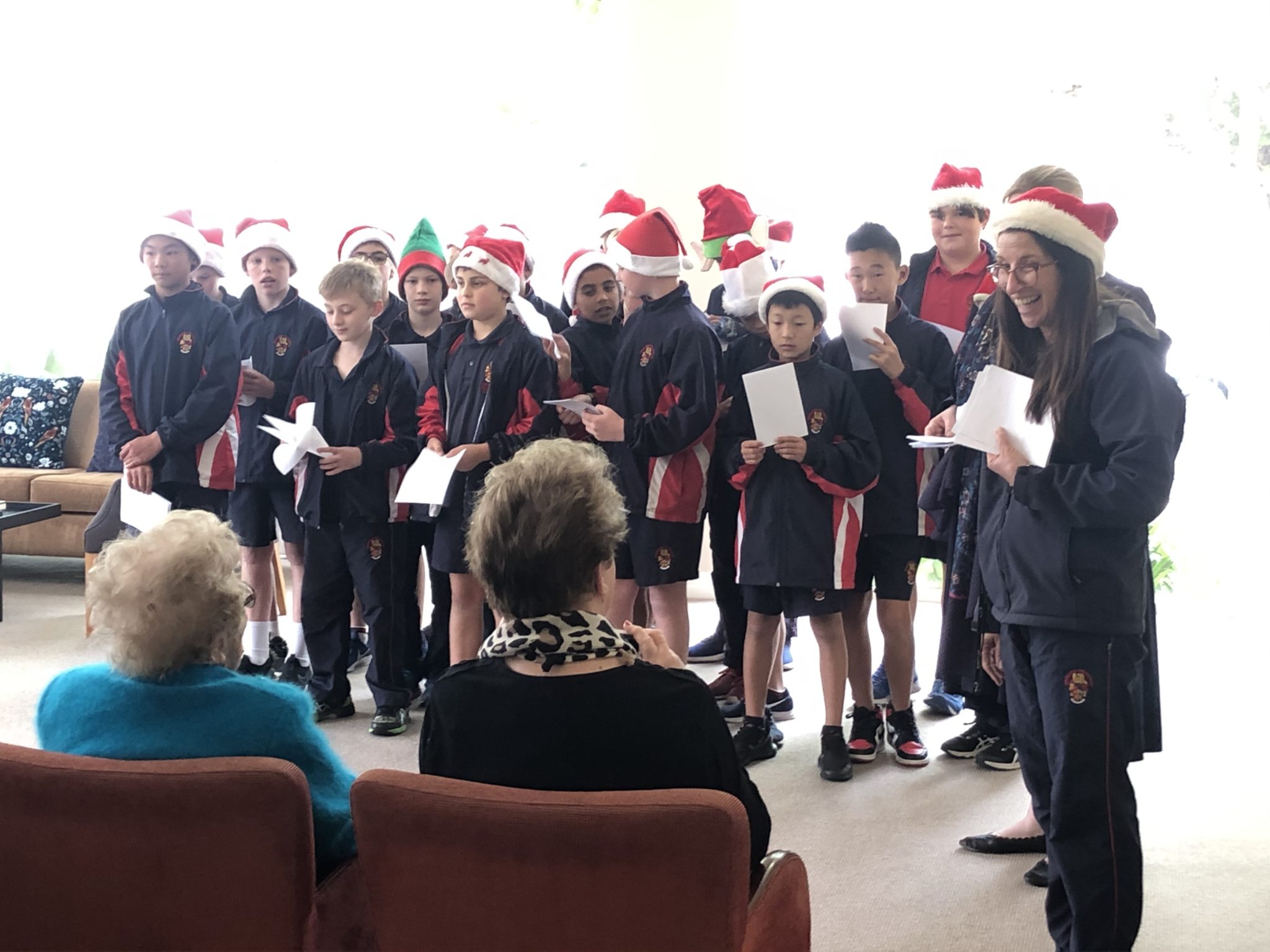 Year 5 students, accompanied by teachers Cindy van Dijk and Hayley Blakiston, have continued their tradition of singing Christmas Carols to the residents of The Crescent, which is located opposite the school. A special guest was the oldest resident, Melba, who was celebrating her 103rd birthday. Engaging as active members of the local Bayside community […]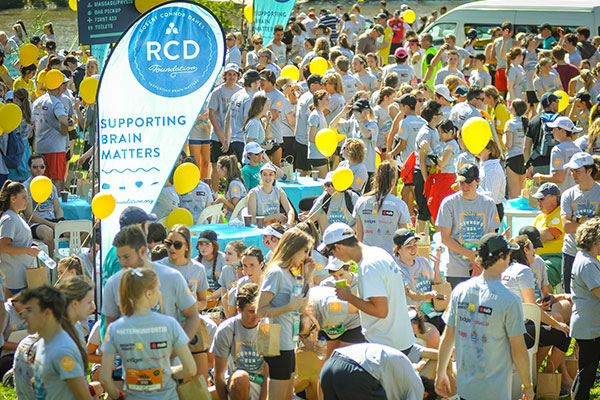 Five years ago, Robert Connor Dawes returned to BGS after seven months of brain cancer treatment.  He was so proud to be back with friends in his School uniform. And now, five years on, we're proud to be running the fifth Connor's Run – an incredible achievement that would not have been possible without the kindness and […]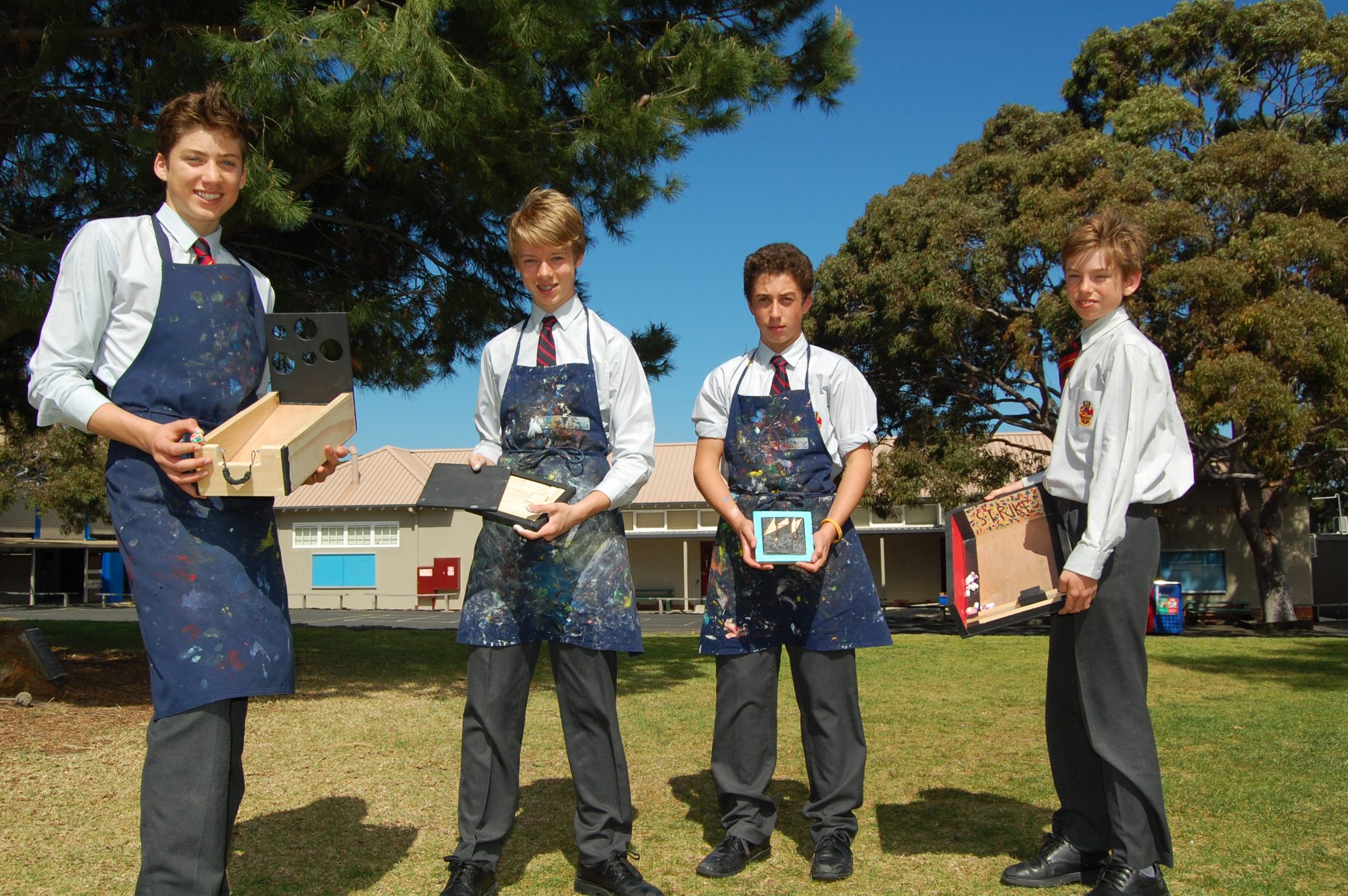 Recently, a Year 8 Woodcraft Class hand-made toys for the 'Kenyan School', which was founded in 2010 and houses and educates 840 of the least fortunate children in the Nakuru District in Kenya. The Year 8 class spent months making puzzles and other wooden games to send to the students, and their teacher, Nick Weymouth, […]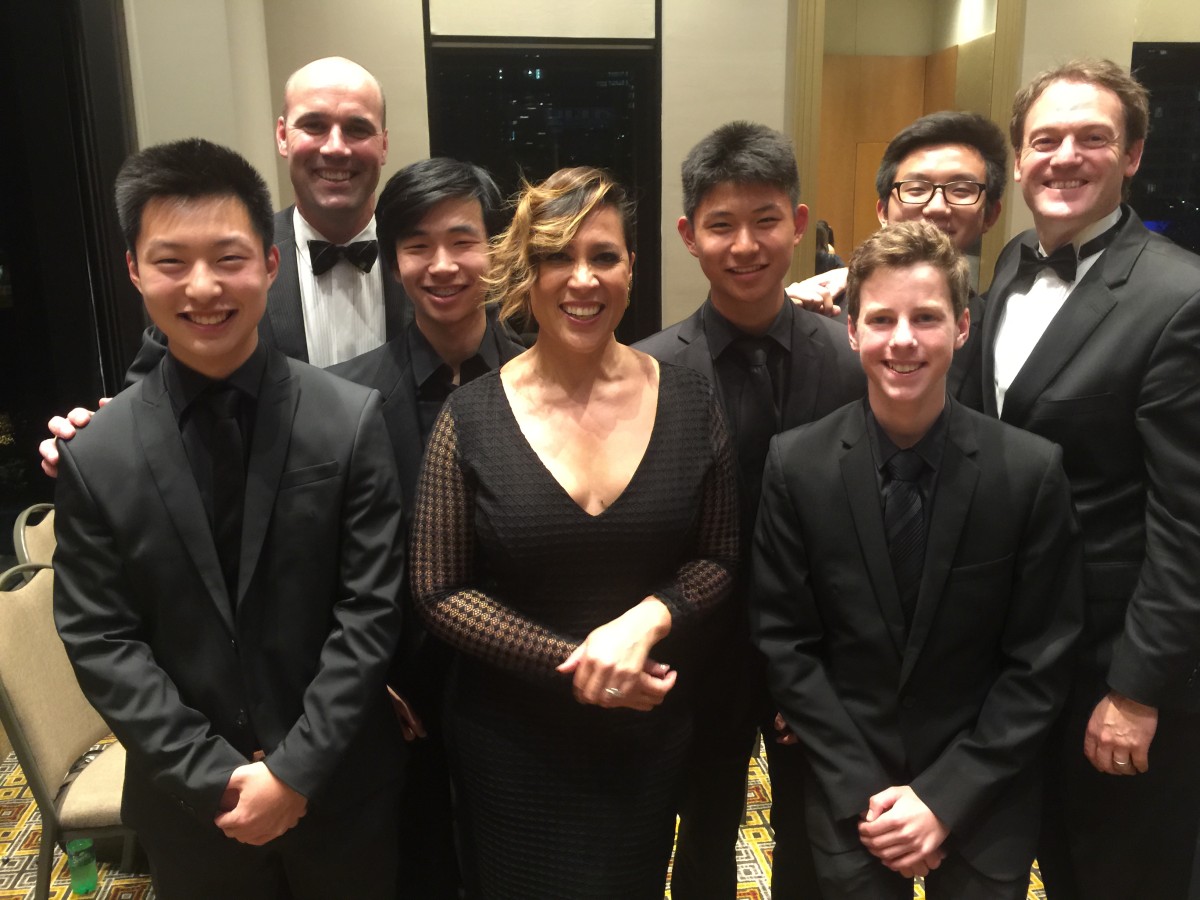 On Friday 30th October five of our most accomplished musicians Daniel Lee, Jerry Lee, Julian Ou, Robert Tongs and William Wu joined members of the Melbourne Symphony Orchestra to accompany Kate Ceberano in an amazing tribute to James Bond at the 2015 Melbourne Cup Charity Ball. Held at the Palladium at Crown, they were simply awesome and […]