Nothing denotes 'belonging' as much as wearing the uniform of the School. Our uniform symbolises the tradition, respect, and achievement of past and current staff and boys of BGS.
It is important that the uniform is always neat and clean, never shabby or sloppy. You are judged by the way the uniform is worn, so boys are expected to wear it correctly with a sense of pride.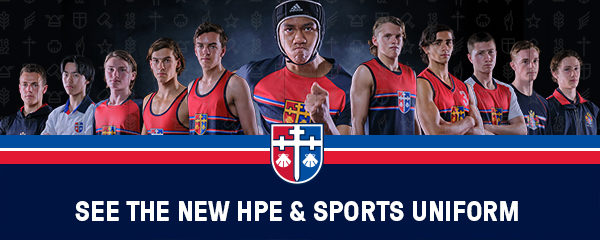 All uniform items can be purchased through Noone Imagewear, the official uniform supplier to Brighton Grammar. 
The Uniform Shop is located in the Rosstrevor building complex adjacent to the Rosstrevor Hall, as indicated by the (W) here and below. Enter via Allee Street.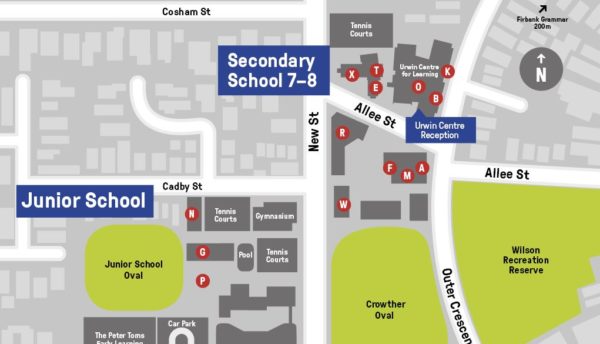 Important note: 

Due to the Stage 4 COVID-19 restrictions, the uniform store is manned during the below hours for phone enquiries and secondary student collection of online orders only. Junior school 'click and collect' uniform orders will be delivered to junior school reception for distribution to junior school students.
Hours during Term 
Monday 12.00pm – 4.15pm
Tuesday 7.45am – 10.45am
Thursday 7.45am – 10.45am
Friday 12.00pm – 4.15pm
Please note the following:
All uniform orders must still be placed online
The on-campus click and collect option is available only for secondary students (not parents) to collect directly from the on-campus uniform effective from Monday 12 October.
Junior school uniform click and collect orders will be taken over to the junior school office for distribution to junior school students.
For any further assistance, please contact the Noone Hampton store on telephone 90703910. The Hampton store will be open from 28 October 2020 at the following times:
Monday – Friday 9am-5pm and Saturday 9am – 12pm.
Noone Hampton
Shop 1/345 Hampton Street
Hampton Vic 3188
Ph: 9070 3910
hampton@noone.com.au
Online orders
Our online uniform shop is accessible through our website www.noone.com.au or by clicking on the hyperlink below.
Visit Brighton Grammar's Online shop
If you require any further information or assistance, please contact:
Campus Store Manager, 
Gabrielle Hall, telephone 8591 2289
Email: bgs@noone.com.au
The Second-hand Uniform Shop is run by the Brighton Grammar School Parents' Group. See it on the map here (S).
NB: Due to the change to the academic uniform we are only accepting the deleted uniform as a donation to the school, not as a consignment sale.
Important note:
Due to COVID restrictions, the Second Hand Uniform shop is still closed.
We hope to re-open at the end of November.
For any enquiries, please contact Tracey Oliver 0412 812 632