State Chess Championships
Chess at BGS.
Over the last few years, BGS has established a flourishing and engaging culture of chess. On Monday, BGS hosted the largest ever Victorian School Chess tournament, with 275 of the state's best young chess players descending on Brighton Grammar for the Victorian State Chess Championships.
With strong results at the qualifying tournaments throughout the year and ongoing commitment from our students towards improving their skills, BGS entered one of the largest teams, with 20 students competing across Years 7 to 12.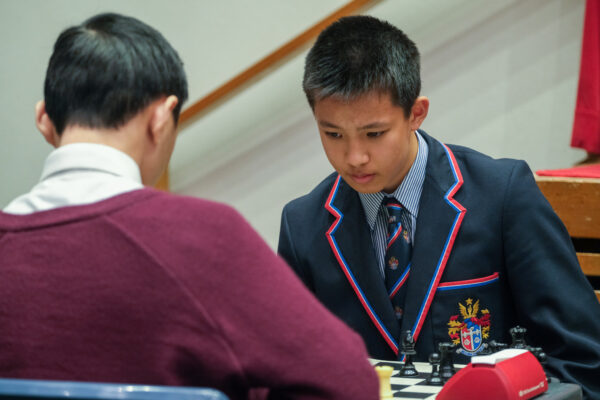 Facing elite competition from 27 schools, it was always going to be a challenge, with BGS finishing 13th place overall, just one point away from making it into the top 10. Our team proved they were able to compete at an elite level at the finals.
Kevin Zhang (Year 8) was our top individual performer, winning 6.5 points out of a possible eight. Alex Cena-Bandosz and Anbo Wang also performed well with both earning five points. This tournament has proven to be invaluable for all our participants.
With many of our strongest performers in the lower year levels, and chess coaching sessions run by Leonid Sandler, International Master and President of Chess Victoria, each Friday after school, BGS has a bright future in chess and will come back stronger next year.
Muhammad Hishaam Ibrahim
Teacher in Charge of Chess