A community connected
In the last three weeks of Term 3, Junior School boys from each year level and their dads or mentors were invited to join their teachers and specialist staff virtually around campfires for evenings of creating stronger connections.
The Outdoor Education team was overjoyed with the wonderful turnout from our families, with over 90% of boys and their dads or special friends from each year level attending and sharing the night with their peers.
In line with our holistic and three cornered approach to raising successful young men, these evenings were a chance to break the lockdown routines and spend some quality time as families.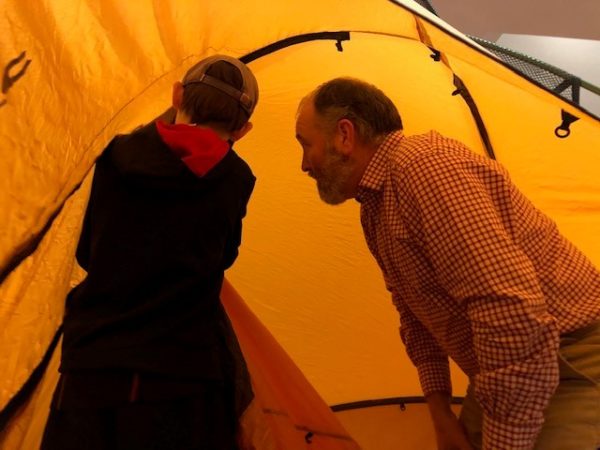 The School holds a series of parent and son events each year and it was amazing that this year's nights were so popular despite the virtual element, reflecting the willingness of our community of families and staff to connect with each other.
Before each campout, each year level was set a construction challenge (by Bill Gibney) that needed the minds of both younger and older generation to accomplish. Teamwork and the quality time spent together were evident every night and many innovative ideas were born making each family's construction unique.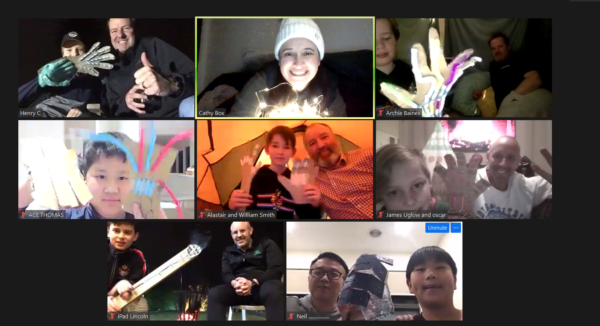 The group then came together as a wider community to hear some amazing stories of adventurous memories, cherished possessions or passionate hobbies from our dads and special friends. 
I particularly loved seeing the various 'campout creations' and hearing the pride in the boys' voices as they shared with each other how they set up living rooms or bedrooms or backyards for the evening. As well, the loving banter between each group as they presented their construction challenges demonstrated to me the value of family time together.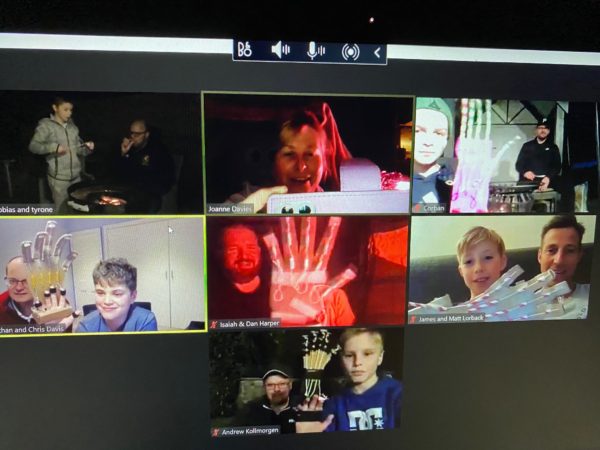 My thanks to Peter Tellefson, Deputy Headmaster and Head of Junior School, Dean Bryan, and Joanne Davies who joined us each week and shared insights into their own lives with the boys. Thanks also to Bill Gibney, James Hilditch, Pauline Anthony and Carly West who developed the activities and worked behind the scenes to make each night a huge success.
David Gemmell
Head of Outdoor Education