A culture of belonging
One of the great strengths of Brighton Grammar School is the strong sense of connection and belonging that boys experience.
The House and Buddy systems are two key structures that allow our boys to connect. 
There are a number of cross campus initiatives for Junior School boys to interact with their big buddies from the Secondary School, through mentor programs encompassing outdoor education, debating and student goal-setting and coaching.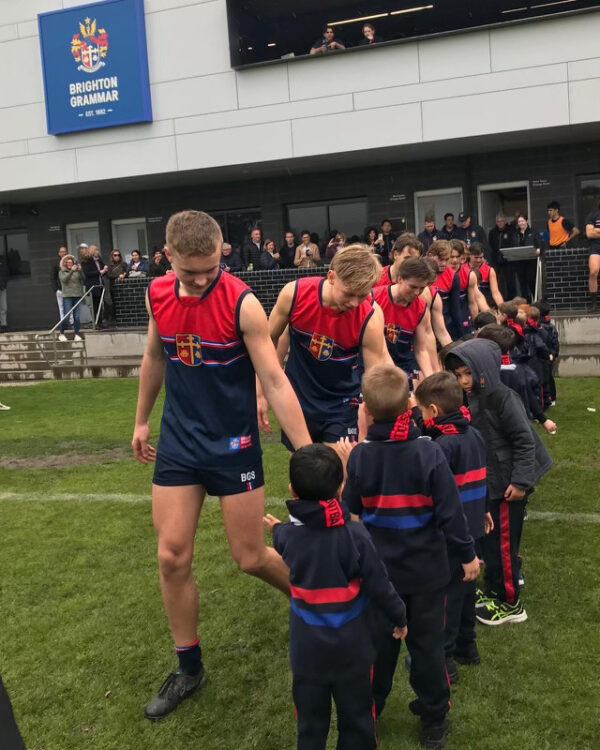 This sense of connection was on show last weekend when current ELC4 boys transitioning into Prep 2023 supported the First XVIII Football team with a guard of honour and then cheered the footballers to victory on the Crowther Oval.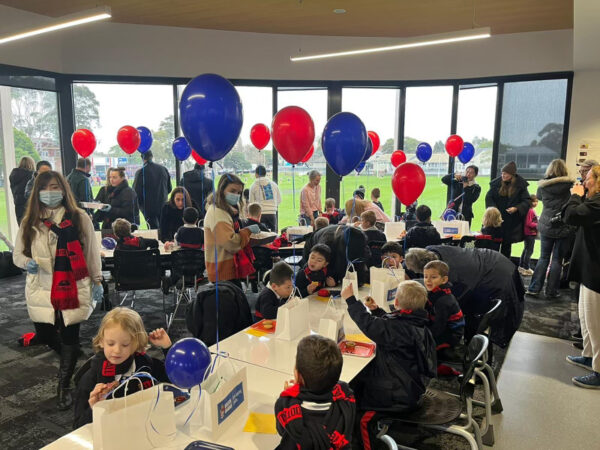 These interactions with their big buddies enable our younger boys to see the bigger picture as they continue their journey at Brighton Grammar.