APS Football Premiers
The build up to the final game of the APS First XVIII football season was huge and the game definitely did not disappoint.
Thousands of people descended upon Caulfield Grammar's Wheelers Hill campus for the Grand Final between CGS and Brighton Grammar, with both teams only losing one match leading into the final round. Winner of the match would be the 2022 APS Football Premiers.
Caulfield jumped out of the blocks and scored with ease, as we struggled to settle under the pressure of the big game. We went into half time 42 points in arrears. To the credit of the BGS supporter army, the boys' belief, some words of wisdom from coach Simon McPhee and a few minor tweaks with the line-up, our boys came out after half time a different side.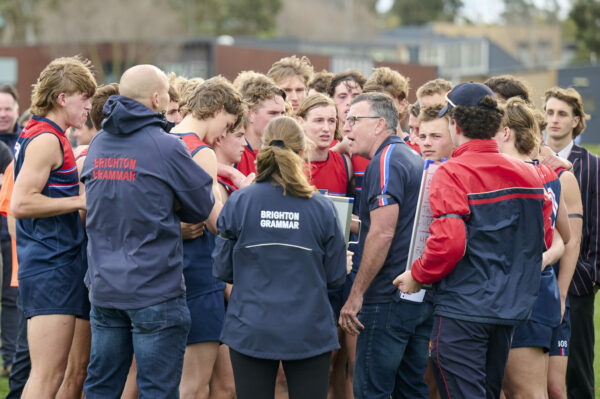 We dominated possession early in the third term but still were 46 points down. The tide was turning as we used the football with more poise and eventually were able to score four quick goals, including one on the final 3/4 time siren.
Going into the final term 21 points down and kicking into a 5 goal breeze, the Tonners Army provided unbelievable energy and there was absolute belief! We dominated the last quarter and were able to march the ball forward into the strong breeze and score.
We levelled the score until Caulfield kicked one late to again go up by seven points. We surged it forward again and eventually, scores were level again. With one minute remaining, to our boys' credit and resilience, we maintained possession until the siren.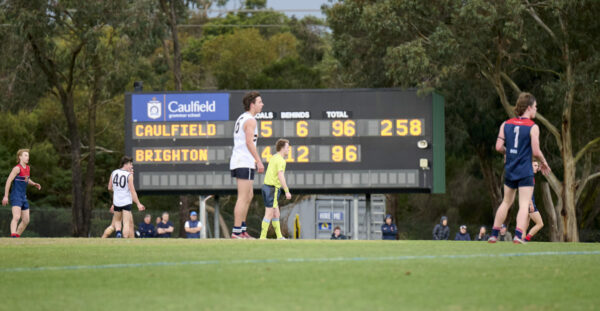 Scores were tied resulting in a joint premiership. It was an amazing game that those who were there to witness will never forget.
Jack Joslin
Director of Sport