Author Visit
Brighton Grammar played host to one of Australia's best loved authors, Morris Gleitzman, recently.
Students from Years 3 to 6 and many staff were excited and mesmerised as Morris talked about the process of writing.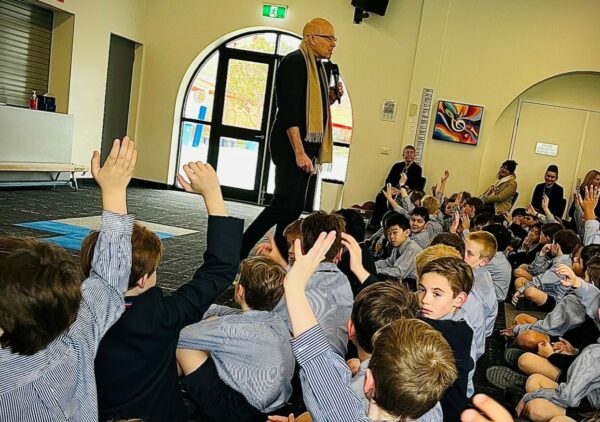 He had many good tips on how to get the reader's attention from the very first sentence and how to overcome obstacles such as writer's block.
Morris was impressed that the students were so engaged and asked many great questions of him.
Laura Hall
Junior School Library / eLearning