Constellation are F1inSchools State Champions
Now on to Nationals
The F1 in schools Victorian State Championships took place just before the end of term and with the results finally back we can proudly announce our Professional Class Team 'Constellation' have come first and are 2021 State Champions!
Well done to Jenson Galvin (Year 10), James Mitchell (Year 11) and James Tan (Year 9) on an superb accomplishment. Following in their footsteps, our Development Class Team 'Livewire' came second, while Cadet Class 'Team Houdini' came first in their classes respectively.
The results mean 'Constellation' now head to the Nationals accompanied by 'Livewire' who have picked up a wildcard entry.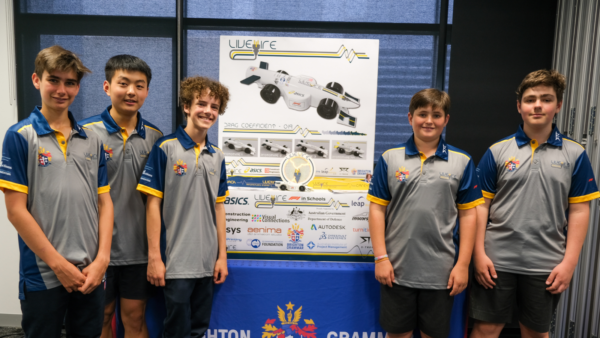 The commitment and time required to compete at F1inschools is immense and we congratulate all boys in the program who have been rewarded for their hard work.