BGS at OE conference
Outdoor Ed leads the way in creating sustainable solutions.
Carly West and Bianca Bell recently presented at the National Outdoor Education Conference exploring Brighton Grammar's Outdoor Ed sustainability and waste management journey. The dynamic duo shared the systems and practices implemented on Brighton Grammar's programs, whilst continuing to host thousands of students in the great outdoors.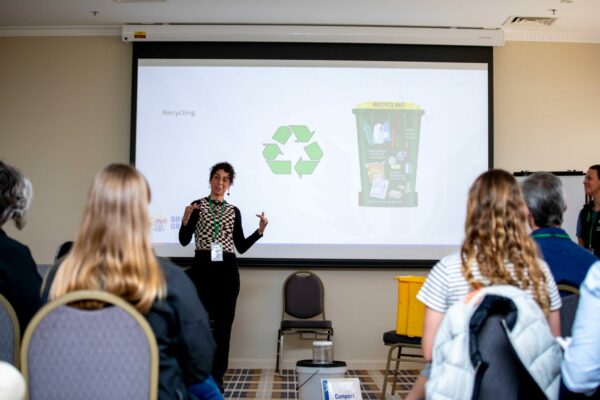 Together with other schools and companies from across Australia, Carly and Bianca facilitated a workshop to collaborate on ideas and future initiatives to continue to make a positive impact on our environment.