BGS Keep Cup
Sometimes the solution to solving massive issues like climate change can be found in our day-to-day actions, not just the huge decisions made by Prime Ministers and Presidents.
Students have started a BGS Eco-Club to encourage boys to chip away at the School's carbon footprint through simple projects that will guide the School to a more carbon neutral future.
The club's first project has been to design and produce an environmentally friendly BGS keep cup. Sales will help fund other Eco-Club projects.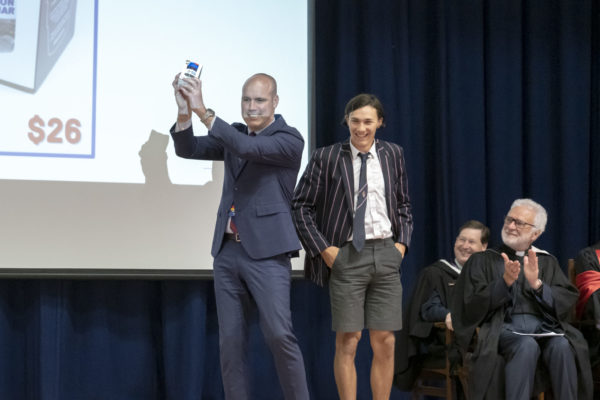 Headmaster Ross Featherston was presented at Assembly with the first Keep Cup, which he can use instead of disposable coffee or tea cups in order to reduce his impact on the environment.
You can buy a BGS Keep Cup, priced at $26, online or at school events. Every purchase will help BGS begin its journey toward carbon neutrality.
Billy Pearson
Year 11