BGS student wins Bronze
It's not every day you can stand on the same podium blocks as Cathy Freeman did in the 2000 Olympics.
William Tan recently met the U14 100m, 200m and 400m national qualifying times and competed as part of Team Victoria for the Australian Track and Field Championships in Sydney.
In the pouring rain, he recorded a personal best time of 55.7 seconds in the 400m Final, placing third and earning a Bronze medal.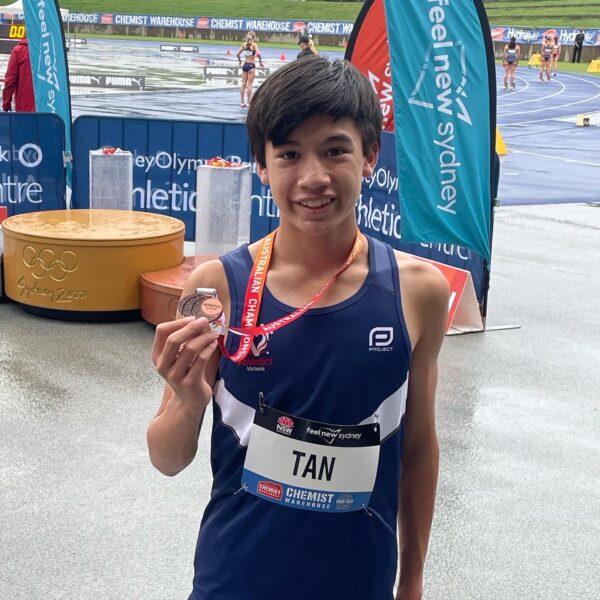 It was an exciting final stretch and William gave it an extra boost to overtake his fellow competitors to secure third despite adverse conditions.
Congratulations William and keep running!