Big Lunch for RCD
On Monday, Year 9 students from BGS and Firbank Grammar came together for the 'Big Lunch' with Liz Dawes to launch Go Grey in May and the RCD Birdbrain challenge, all for a great cause that though now global in scope, remains very much a community event for us. On Friday, Years 7-12 boys and staff will dress in grey to raise funds while 9-12 boys can buy merchandise and register for Connor's Run as part of Go Grey in May Street food festival.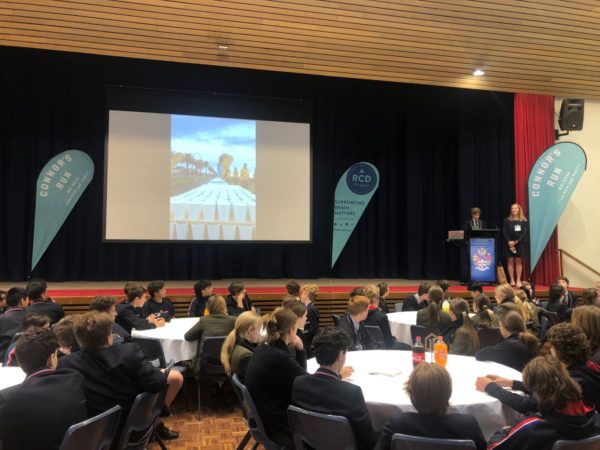 Families can support RCD by taking on the Birdbrain quiz challenge or committing to Connor's Run in September.
For more information visit The RCD website.