Category: Junior School
My zoom Limerick There once was a boy in his room, who had to log onto his zoom. sometimes it was magic, and other times tragic, Until his computer went boom! Mum You are very helpful. You are nice. You are the one who cares about everyone. You love me even when I am […]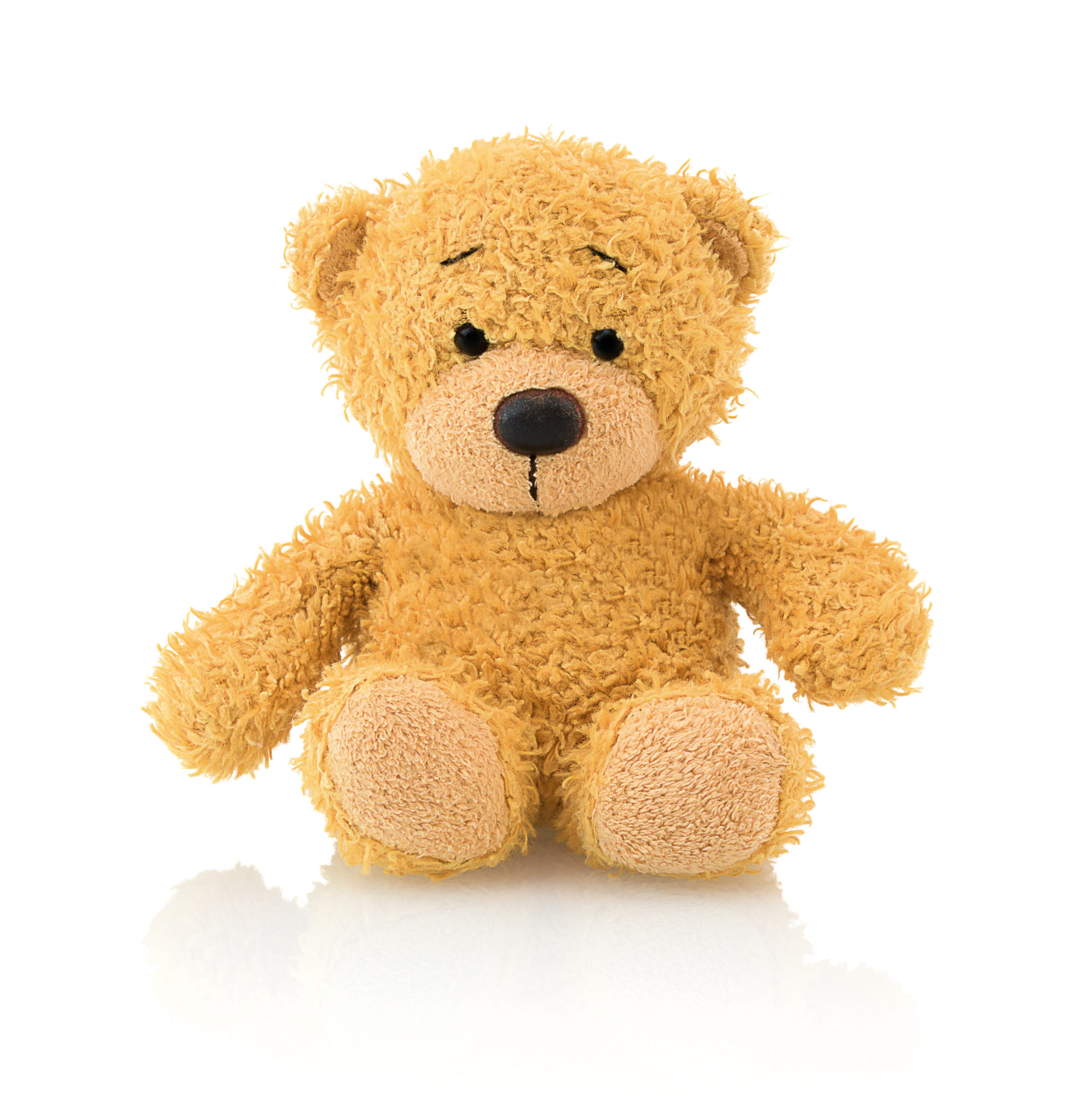 At the start of term, each boy received a special parcel in the post, which included everything they needed to design a template for their bear, to the hessian on which they needed to transfer their pattern.   Each week, the boys waited for the next group of videos to guide them through each part of […]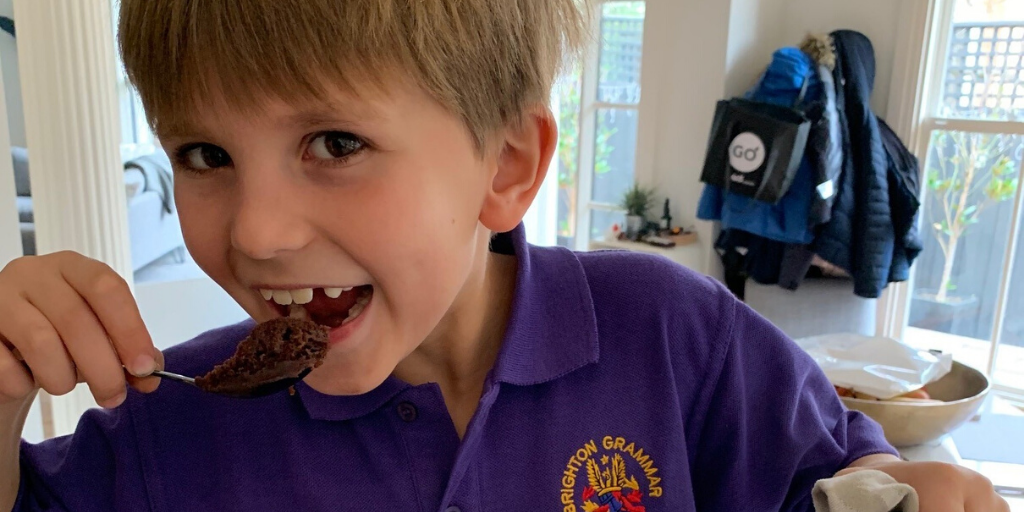 Noam (Year 2) had a go of Ms Hall's science lesson 'mug cake' on the Junior School blog, and if that smile's a measure of success. He nailed it!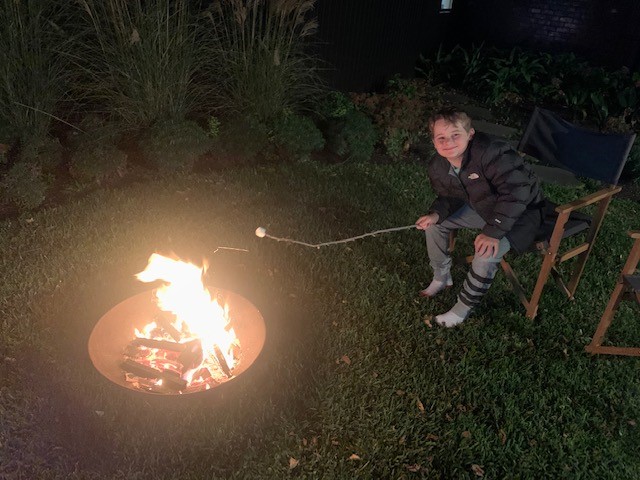 Thankfully, we were able to gain special permission to take over the scheduled DL2.0 Maths class last Thursday for the Year 4s and encourage the boys to tune into their local natural environments.  The boys followed me (via Zoom) as I showed them around my neighbourhood and they had fun guessing if different plants were […]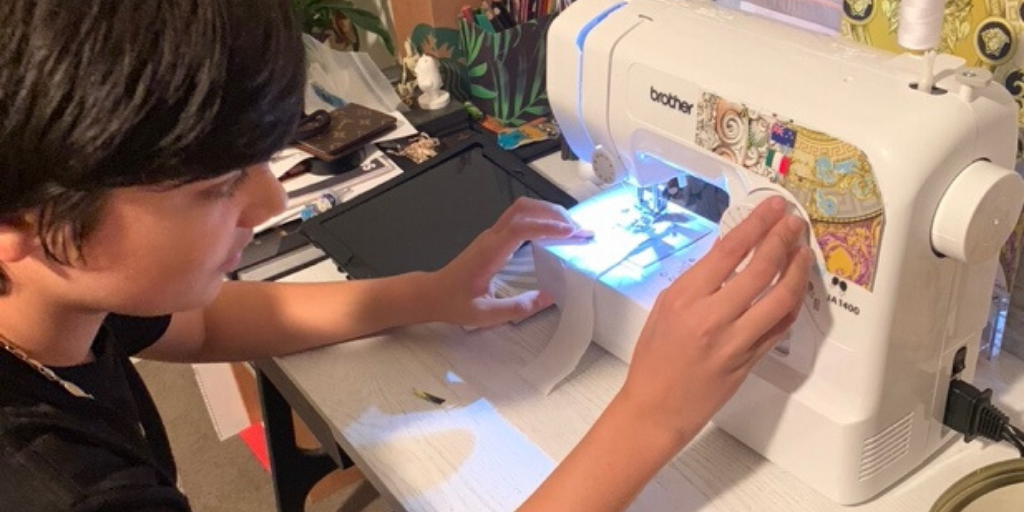 And it's important for us to see boys finding solace in other pursuits. For Remy D'Alessandro (Year 7), a chance idea of making facemasks, has led to an exciting entrepreneurial lockdown project with mum, nonna, nanna, aunties and cousins.  From an online pattern, prototyped with nonna, getting a sewing machine (from Australia Post!), picking fabrics, […]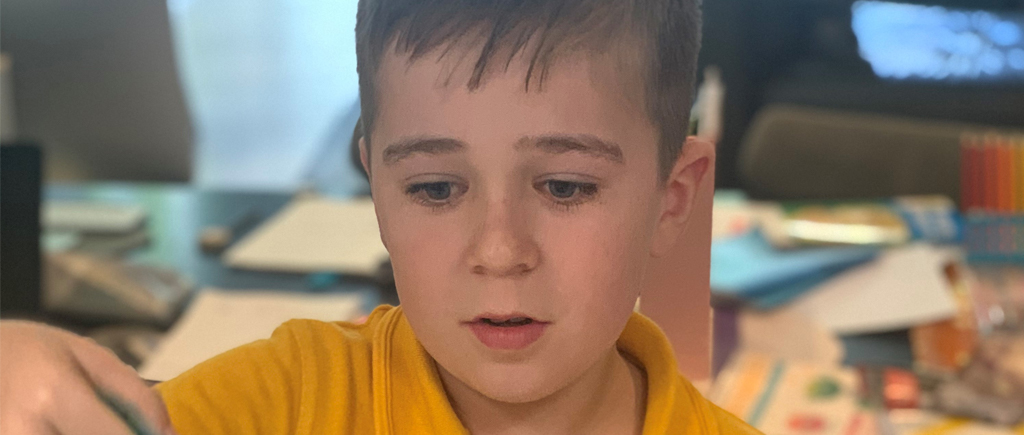 All Junior School students have enthusiastically embraced Science from home this term. The Prep boys have been investigating the properties of different foods at home. They have compared uncooked and cooked spaghetti and raw and fried eggs. They have also melted chocolate and heated popcorn and then cooled both foods to see if they change […]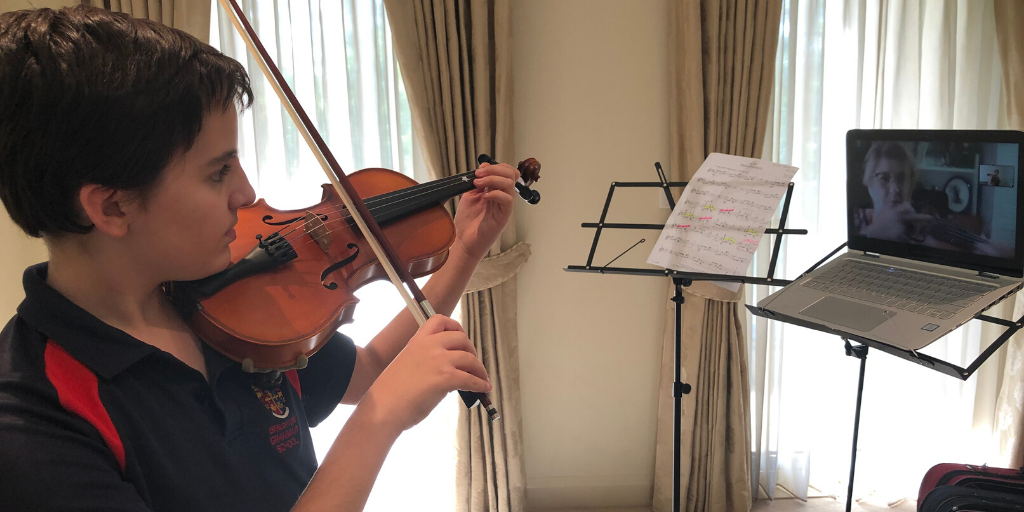 Music creates a sense of belonging and participation. Across the world we have seen communities connect through music; singing across apartment buildings in Spain, joining virtual music ensembles from across the world and singing for our incredible health workers.   It has been heartening to see the boys share their music learning at home over […]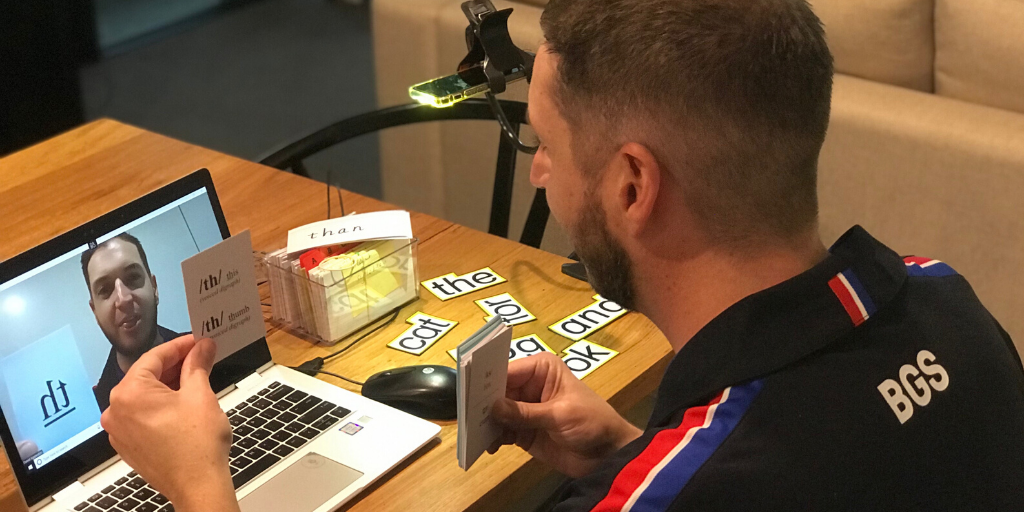 Distance Learning includes a mix of live and pre-recorded videos which provides structure and repetition. Here's an example of David Eggleston filming a MSL (Multisensory Structured Language) lesson.    Afterwards, it's great to see an equally organised and focused Andreas (Year 2) watching and encoding his words. Well done!
Our online Religious Education work for the last two weeks has focused on the spirit, courage and sacrifice of the ANZACs, through reflection, poetry, journal entries, mindfulness and art.  Through these activities, we have paid homage to those, including relatives and cherished Old Boys, who gave up so much in pursuit of our peace and […]
As part of our Unit of Study this term focusing on Indigenous Australia, Year 4 students were fortunate to welcome Aboriginal Elder, Murrundindi to Brighton Grammar School. Murrundindi descends from the Wurundjeri tribe from the Upper Yarra and Healesville region.  Murrundindi shared stories about the Dreamtime and taught the boys some customs and traditions associated […]