Charlie's Elwood landmark
A chance moment of inspiration at school led to a lovely father son project, that brought a bit of 'Hollywood' and joy to our Bayside! Well done Charlie (Year 4) whose exploits were published in The Age!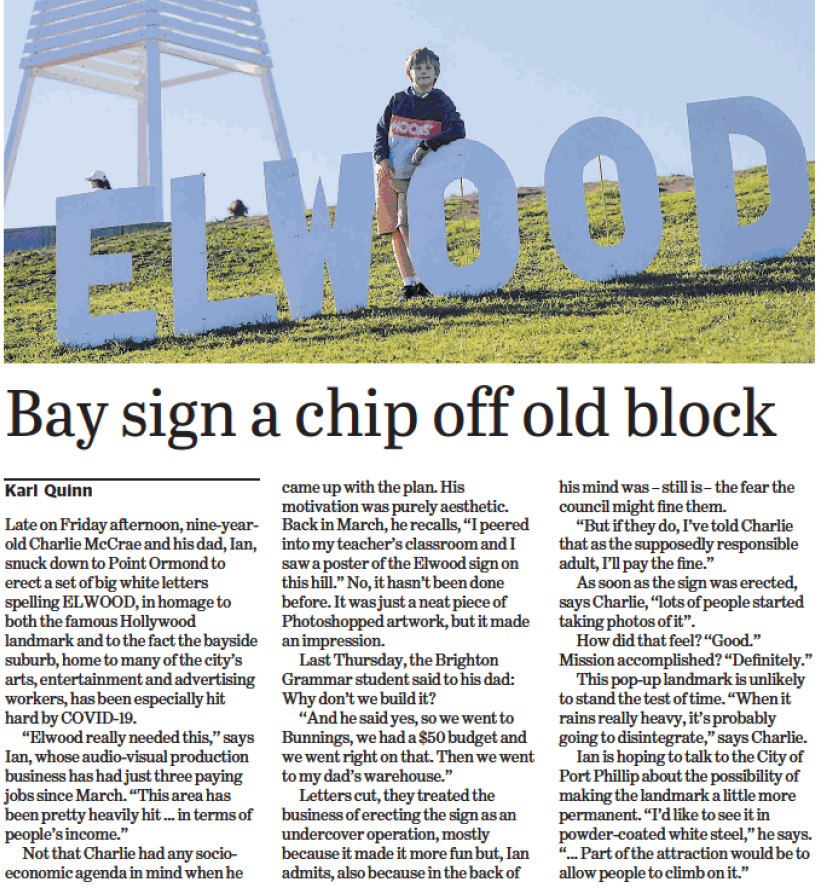 Photo Credit: Eddie Jim, which appeared in The Age online and in print.