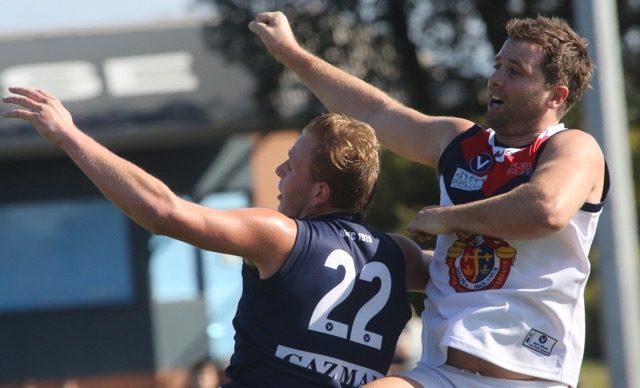 Football
Old Boys' Football
The Old Brighton Grammarians Football Club is our largest club for Old Boys and one steeped in great history. Playing in the Victorian Amateur Football Association (VAFA) in the 'Premier B' competition, the club traditionally attracts a large number of young Old Boys interested in continuing to play football – or those interested in following a local team.   
After a full refurbishment and ground extension in 2014, the OBGFC is home to a wonderful playing surface at their South Road Oval base.
How many teams are playing?
The Club currently field three teams; an U19's and both Reserve and Senior sides. The VAFA season runs between April and September, with training typically twice a week. Old Boy and past Captain of XVIII Football, Ryan Joseph, is at the helm of our U19 team, while former Melbourne Football Club Coach, Greg Hutchison, serves as Senior Coach.
Contact
All are welcome at the OBGFC.  For any enquiries about joining the Club ahead of the 2016 season, please contact Shane Young (President) 0418 381 986 or Ryan Joseph (U19 Coach) 0413 692 569 or visit www.obgfc.com.au
Shane Young President      0418 381 986