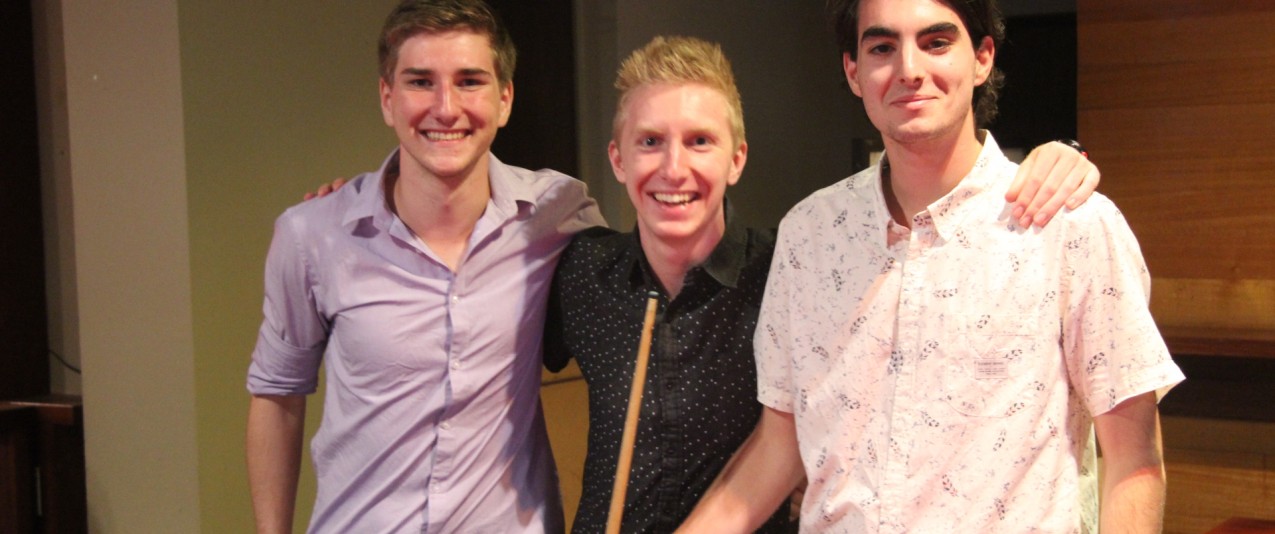 Young Alumni Program
OBGS Young Alumni Program
What's this?
The newly developed  Young Alumni Program is especially for our youngest Old Boys  aged 18-25.
The inaugural Young Alumni Council was formed in 2015, and has nine young OBGS members and is chaired by Young Alumni Program Coordinator, Tim Marshall. The Council represents the younger Old Boy fraternity and has three key objectives:
To engage young OBGS members through attendance at events and connection through social media and publications
To strengthen the link between BGS and the OBGS
To encourage mentoring, employment advice and opportunities within the Old Boys' network
Activities
In 2015 we started small.  The 1, 5 and 10 year reunions were re-vamped, and we held a catch-up in London in July for London-based 'youngish' Old Boys.  We launched a bi-annual OBGS eNews and increased presence on such social media platforms as Twitter, Facebook and LinkedIn.
The Young Alumni Council look forward to unveiling new initiatives this year as we continue to offer activities of particular interest to recent graduates.
To find out more
Why not get in touch with Young Alumni Engagement Manager, Tim Marshall on 0414 714 020 or by email tmarshall (at) brightongrammar.vic.edu.au