Our People
President
Steve Dimer (OB 1996)
Steve finished at BGS in 1996. In his final year, he was a Prefect, Captain of Cricket and Vice-Captain of Football. He went on to study Commerce at the University of Melbourne, achieving a B.Comm majoring in Accounting/Economics.
In 2000, Steve moved to London, working in the banking sector for three years before returning to Sydney to take up a role with the Commonwealth Bank of Australia.
Returning to Melbourne in 2006, Steve commenced with GE Capital. This was the beginning of a career in structured asset finance. 
In late 2014, Steve established Pluto Capital, an SME debt-advisory service to help business owners and individuals regain financial control over their destiny. Based in Albert Park, Steve operates under his own credit licence and utilises various funding avenues to assist a diverse range of clients both here and interstate.
Steve's first passion is his family. Married to Camilla (a florist), Steve has two beautiful daughters (Violet 4 and Sadie 3). He supports Hawthorn, plays golf (when he can find the time) and enjoys travelling with his family.
Vice Presidents
Tim Marshall (OB 2000)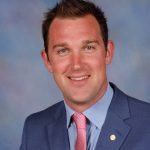 The Marshall name has been synonymous with the School since Tim's father, Peter Marshall, first attended BGS in 1959, later serving as OBGS President 2003-2004. Joining his brother Andrew (OB 1994) at BGS in the late 1980s, Tim (OB 2000) returned in 2007 as a staff member in the Middle School and now heads up both Year 7 and Middle School Sport. Tim joins the OBGS Committee as a Vice President after serving as our Young Alumni Coordinator since 2015, a position he continues to hold.
Ben Talbot (OB 1993)

Ben attended BGS from 1980 to 1994 when he was Captain of the School. Ben and his brother Matthew (OB 1988) are 2nd generation Old Brighton Grammarians, sons of past OBGS President Michael Talbot (OB 1965). Ben was responsible for co-founding the Old Boys Cricket Club in 1995 and has been involved in the OBGS committee at various points post school, most recently re-joining in 2013. Ben runs a solar energy business.
Mark Flavell (OB 1979)
The name Flavell has had a long association with Brighton Grammar School and the OBGS with Mark's father Graham having attended BGS from 1948 to 1952, Mark and his brother Richard were BGS boys from 1970 to 1979 and 1972 to 1980 respectively. Both Mark and Richard sent their sons to BGS; Sam and Harrison (Mark's boys) and Jay and Beau, Richard's sons. There are currently seven Flavell Old Brighton Grammarians.
Executive Officer and Hon. Secretary
Kate Birrell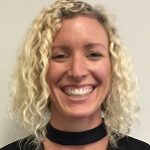 Kate joined the staff at BGS as Alumni and Community Manager in 2017. She is a third generation MLC girl (OC 1996) and brings to BGS great experience in Alumni Relations and a passion for bringing the community together.
Immediate Past President
Sam Paynter (OB 1986)
Sam is a second generation Old Brighton Grammarian, his late father Rob being a member of the Class of 1961. Sam has 2 sons at BGS; Will and Ben making the Paynter family a third generation BGS Family. Sam is also a Director of Greg Hocking Real Estate, a major sponsor of the School.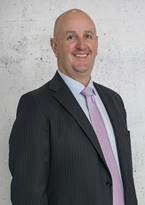 OBGS School Council Nominee
Peter Scott (OB 1976)
Peter attended BGS from 1974 to 1976. He was a Prefect, Captain of Boats in the history making 1st VIII of 1976 (our first crew to qualify for the Head of the River Final) and received colours for athletics. Nowadays Peter is Sales Director for Murray Goulburn, is married to Janelle, has two teenage children, one of whom (Lachlan) is Yr 12 a student at BGS.  
General Committee
Roger Wilson OAM (OB 1961) 
Roger, a BGS Hall of Fame Inductee and one of four brothers to attend BGS, entered at Year 7 in 1956. Roger was School Captain in 1962 and coached Rowing at BGS from 1967 till 1979 including the 1st VXIII's in the last 5 of those years. Roger played over 200 games with Old Brighton Football Club. For 21 years, Roger was at the helm of Forty Winks Franchising. In 2007 Roger was inducted into The FCA Franchise Hall of Fame. In 2009, Roger was rewarded for his services to rowing, the community and business with the Medal of the Order of Australia in the Queen's Birthday Honours. Roger is now a Consultant. Roger can be contacted on rbwservices@bigpond.com or 0418 395 946.
Jim Begg (OB 1958)
Member OBGS Committee since 1999, President 2001 – 2002. Jim attended Brighton Grammar from 1946 to 1958. He was a boarder during the last year of the Boarding House, 1954.  Now retired, Jim's career was in the heavy engineering and construction equipment industries supplying the mining and quarrying industries in Australia and overseas.
Geof Hosie (OB 1959)
Hon. Treasurer
Evan Stewart (OB 1990)

Headmaster
Ross Featherston