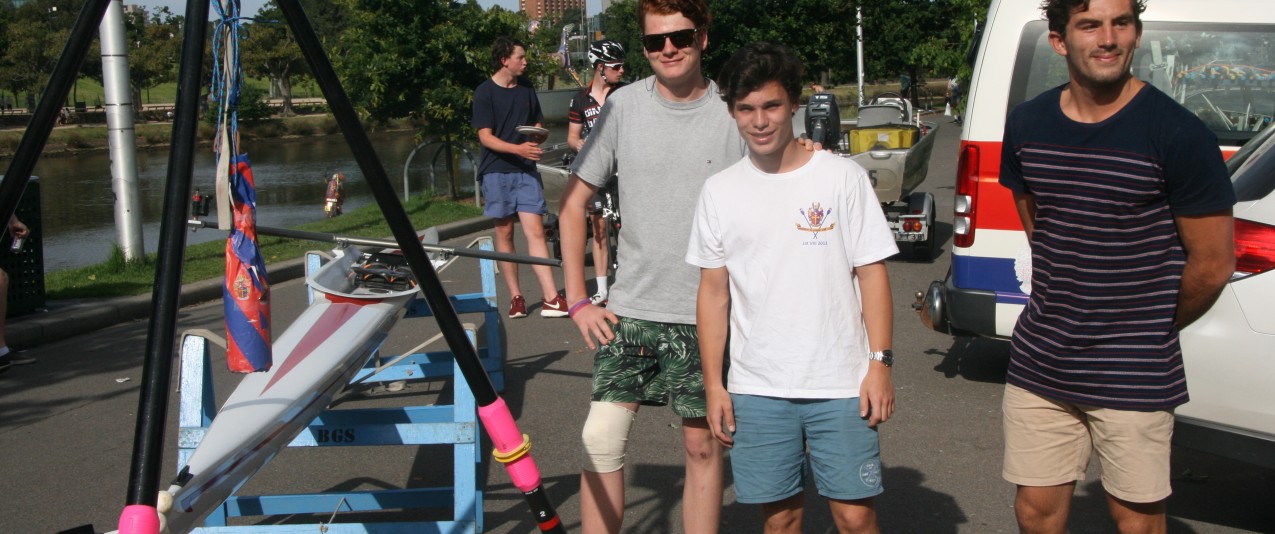 Meliora Club
Meliora Club
The Meliora Club (formerly the Boaterie) is the oldest and one of the strongest parent support groups at BGS. Through rowing many boys and parents have forged life-long friendships.  
Purpose
Provide a focal point for parents and friends at regattas for the parents and families of the boys involved in rowing
Plan and organise social occasions to involve parents and families in the Boat Club, making the rowing experience enjoyable for the whole family
Support BGS rowing through fundraising to provide the best equipment possible for the boys
How to get involved
Join the Committee
You are invited to attend the meetings of the Meliora Club. These meetings are relatively informal and include a report from the Director of Rowing, discussion of current business and planning up-coming social events.
Attend a function
Rowing is an expensive sport. The equipment required to operate and maintain a boat club is costly. The Meliora Club aims to raise $25,000 each year to assist in purchasing equipment.  This is primarily achieved through two major fundraising events
Sunset @ The Sheds – This event marks the beginning of a new rowing season and is held at our home on the Yarra: the Mercantile Boat Shed.
Boat Club Trivia Night – A fun event to be enjoyed by the Parents, held in late February, with many great items on auctions as well as an interesting Trivia Competition.
To find out more
Please contact Aleks Kulesza, President of the Meliora Club at aleks@amsalacapital.com.au, 0419 373 752