Junior School Car Park Safety
Junior School Car Park Safety
At the commencement of the School year, we always have challenges managing the car park. It is important for all parents and extended family members to understand and support the systems that are in place to ensure the safety of our boys and to assist with the flow of traffic.
A number of reminders: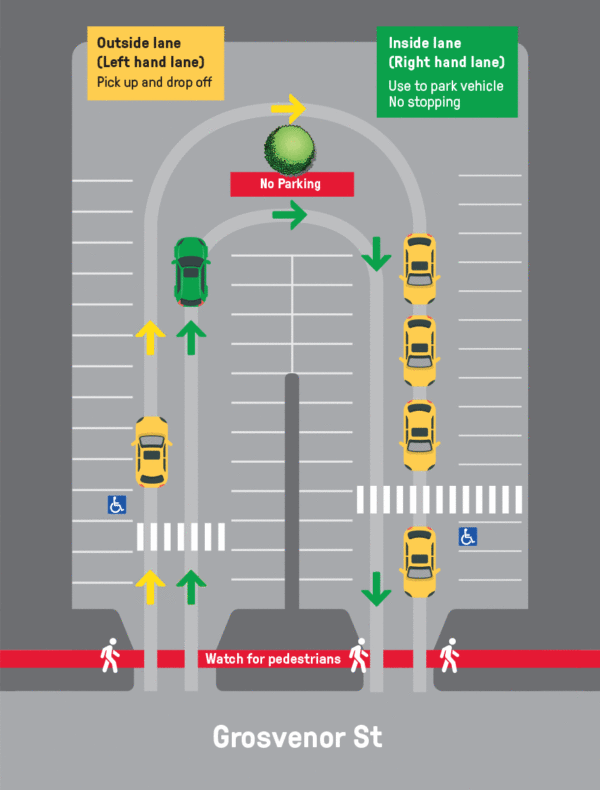 Please be aware that BGS does not provide, let alone ensure, parking for all cars.
If parking in the street be aware of Council parking restrictions.
If parking on the Junior School grounds, park only in approved parking bays.
We operate a 'pick up and drop off' zone via the left lane of the car park. When entering and exiting the car park, the drop off and pick up zone is on the left hand side of the driveway. Parents who use the drop off/pick up zone will need to approach this area via the northern (oval) side of the tree at the far end of the car park. The exit lane is on the right hand side. These areas are clearly marked.
If there is not a car parking bay available, ELC parents may park in the drop off/pick up zone after 8.30am and before 2.45pm to drop their children off. Please do not park your car at the oval end of the drop off/pick up zone as this has significant impact on the flow of traffic
ELC parents using Long Day Care are asked to avoid Prep – Year 6 drop off (8.00 – 8.30am) and pick up (3.20 – 3.40pm) times.
To assist with the flow of traffic in the car park, we ask all boys from the ELC and Junior School not to play on the Adventure Playground after school.
Follow directions from our grounds staff as they are present to assist the flow of traffic. Please be respectful towards our staff, it is disappointing that at times they are on the receiving end of inappropriate comments from parents.
Please show patience and thoughtfulness towards others. It is what we expect of our boys so we must also model it for them.
Thank you for your support.