Here you will find information and guidance about the School's response to the current outbreak of the coronavirus disease (COVID-19).
This is a rapidly changing situation, so please visit this page for regular updates.
If you suspect you may have the coronavirus disease (COVID-19), please call the Victorian Government dedicated hotline on 1800 675 398. Please keep Triple Zero (000) for emergencies only.
Latest update from the Headmaster
Brighton Grammar continues to monitor closely the latest information regarding coronavirus (COVID-19). The School is adopting a number of precautionary measures in the interest of our students. 
Resources
Frequently asked questions
What is coronavirus?
Coronaviruses are a large family of viruses which may cause illness in animals or humans. Coronavirus (COVID-19) is a new virus that can cause an infection in people, including a severe respiratory illness. The most recently discovered coronavirus causes coronavirus disease COVID-19.
Ten ways to reduce your risk of coronavirus
Wash hands often with soap and running water, for at least 20 seconds. Dry with paper towel or hand drye
Try not to touch your eyes, nose or mouth
Cover your nose and mouth with a tissue when you cough or sneeze. If you don't have a tissue cough or sneeze into your upper sleeve or elbow
Isolate yourself at home if you feel sick. If you take medication ensure you have adequate supplies
Phone your GP first if you need medical attention. They will tell you what to do
Continue healthy habits: exercise, drink water, get plenty of sleep, and now is the time to quit smoking. Call the Quitline 137 848
Don't wear a face mask if you are well
Buy an alcohol-based hand sanitiser with over 60 per cent alcohol
Get the flu shot (available April)
Shaking hands is optional
For Chinese translations
Visit the Victorian Government's information page for the Chinese community.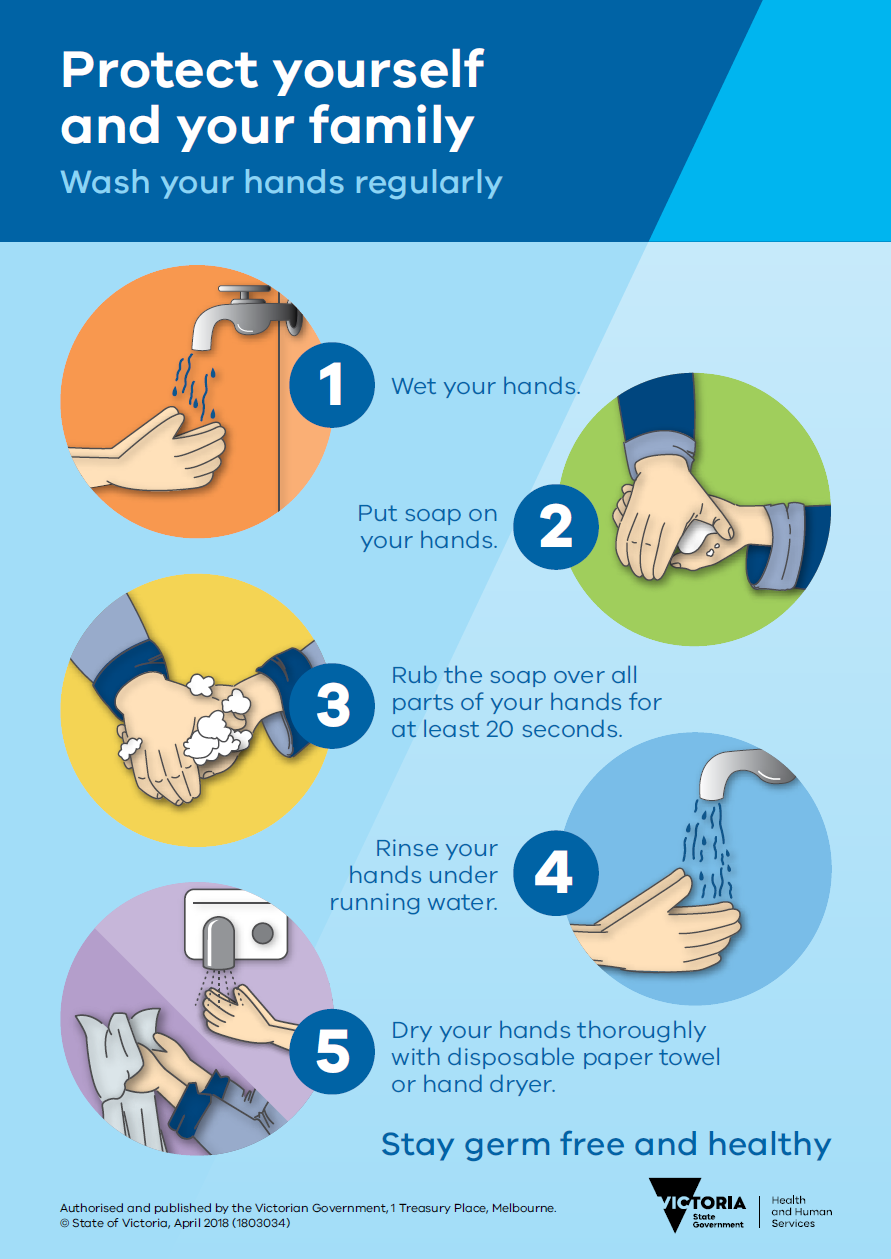 14 May
Headmaster Letter (PDF) 

14 April
Headmaster Letter (PDF) 

8 April
Headmaster Letter (PDF) 


27 March
Headmaster Letter (PDF) 


16 March
Headmaster Letter (in Chinese) PDF 


13 March
Headmaster Letter (PDF)  

Headmaster Letter (in Chinese) (PDF) 

11 March
Headmaster Letter (PDF)  

Headmaster Letter (in Chinese) (PDF) 

10 March
Headmaster Letter (PDF)  

Headmaster Letter (in Chinese) (PDF)