Debaters score school first
The BGS Chinese Debating Team has scored a school first by qualifying for the semi-finals of the 2021 Victorian High Schools Chinese Debating Championships, hosted by the Australian Chinese Debating Association.
It is the first time that Brighton Grammar has reached the semi-final in this championship and now their win on Saturday 4 September has secured at least a Bronze medal for BGS.
During the championship, the BGS team has been competing against student teams from 16 Victorian independent schools. The boys successfully defeated their opposing team on Saturday, which included two world champions! William He (Year 11) was also awarded Best Debater (MVP).
Brighton Grammar has competed in five matches to date and has now successfully reached the second half of semi-final. Along the journey, BGS has defeated Westbourne Grammar, Carey Baptist Grammar, MLC, and the New Chinese Language and Culture (Weekend) School.
BGS Chinese Debating team consists of boys across Years 9–12. The boys have shown a high level of willingness to step out of their comfort zones and challenge themselves against high standards. Even when the boys were facing the formal champion team and debaters, they demonstrated strong resilience and courage, which helped them win the games ultimately.
On 11 September, our team will take on Scotch College to fight for a place in the final. We wish them luck. Go Tonners!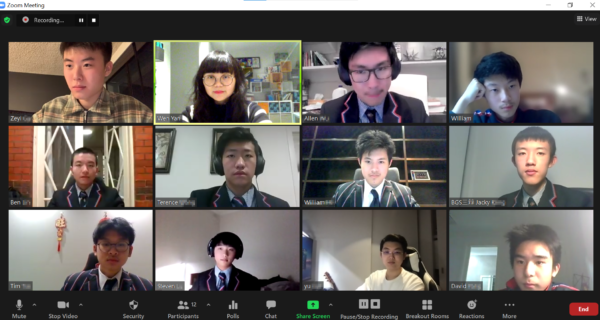 Wen Yan
Head of Chinese (Years 7-12)