Entrepreneurship at BGS
Year 9-12 students heard from Andrew Middleton, Program Director from the Wade Institute at the University of Melbourne, on entrepreneurial skills and tertiary pathways for the 21st century.
The Wade Institute is the hub for Entrepreneurship at the university and offers a Masters in Entrepreneurship degree along with a range of pitch events, startup seed funding and venture capital sessions. With a background in architecture, construction, property and urban planning, Andrew gave invaluable advice to the boys interested in these tertiary pathways.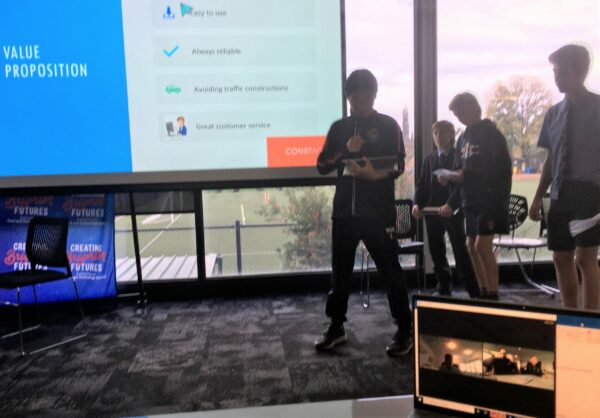 Following this session, Year 9 Entrepreneurship students presented to Andrew as guest judge for their final pitch for the semester. He was greatly impressed with the range of ideas pitched including an app for parents to manage extracurricular sports, clubs and activities.
The 5-star rating system for packaging to help consumers make environmentally sustainable choices also resonated with Andrew. He provided valuable feedback to all six teams and commented on how they had provided confident solutions to real-world problems supported by achievable implementation strategies.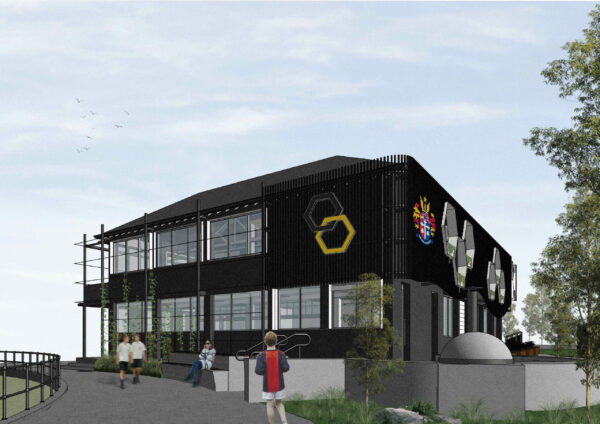 Andrew will closely follow the school as we continue to grow our Entrepreneurship program and he looks forward to visiting the B-HIVE (Brighton's Home for Innovation Venture and Entrepreneurship) when it opens later in the year.
Jamie Watson
Head of Faculty – Creative & Performing Arts 
Head of CDT