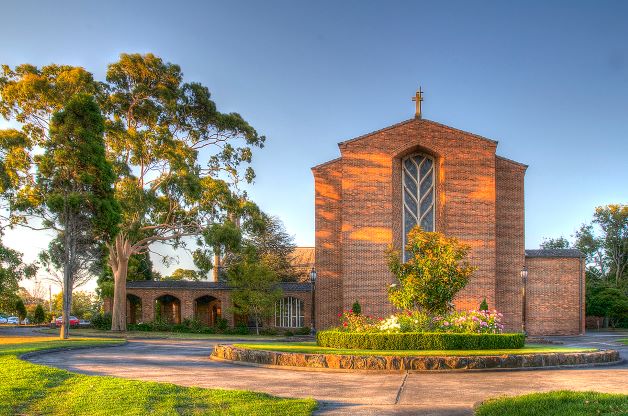 St Andrew's Church presents
Queen of Heaven (Regina Caeli)
Marian Motets
28 August 2022
St Andrews
$15-25
Queen of Heaven (Regina Caeli) – Marian Motets
Melbourne Octet, an outstanding eight voice choir, presents a program of Marian devotion featuring works from 12th to 21st centuries. 
Hildegard von Bingen: O frondens Virgo
Palestrina: Assumpta est Maria
Plainchant: Salve Regina
Lully: Salve Regina
Michael Leighton Jones: Regina Caeli
Herbert Howells: Regina Caeli
Grieg: Ave Maris Stella
Brooke Shelley: Ave Maris Stella
Vaughan McAlley: Magpie Morning
Plainchant: Ave Regina Caelorum
Cecilia MacDowell: Alma Redemptoris 
Calvin Bowman: Ave Maria & Regina Caeli Laetare
James MacMillan: Ave Maris Stella
Calvin Bowman: May Magnificat (première)
Ticket: $25 adult, $15 child (under 15), $50 family
When: Sunday 28 August 2.30pm 
Doors open 2.00pm Tea and coffee available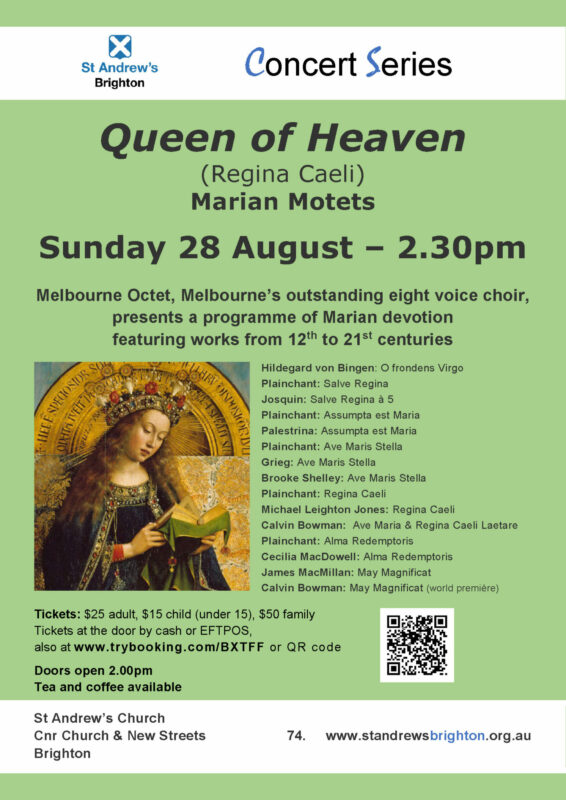 The Concert series support the upgrade and repair of the St Andrew's Brighton historical War Memorial Grand Organ and the on-going playing, development, composing and appreciation of music in the Brighton community.
Face masks (covering nose and mouth)  are strongly recommended indoors.​
Due to Victoria's ever-changing COVID-19 environment, concert dates may change