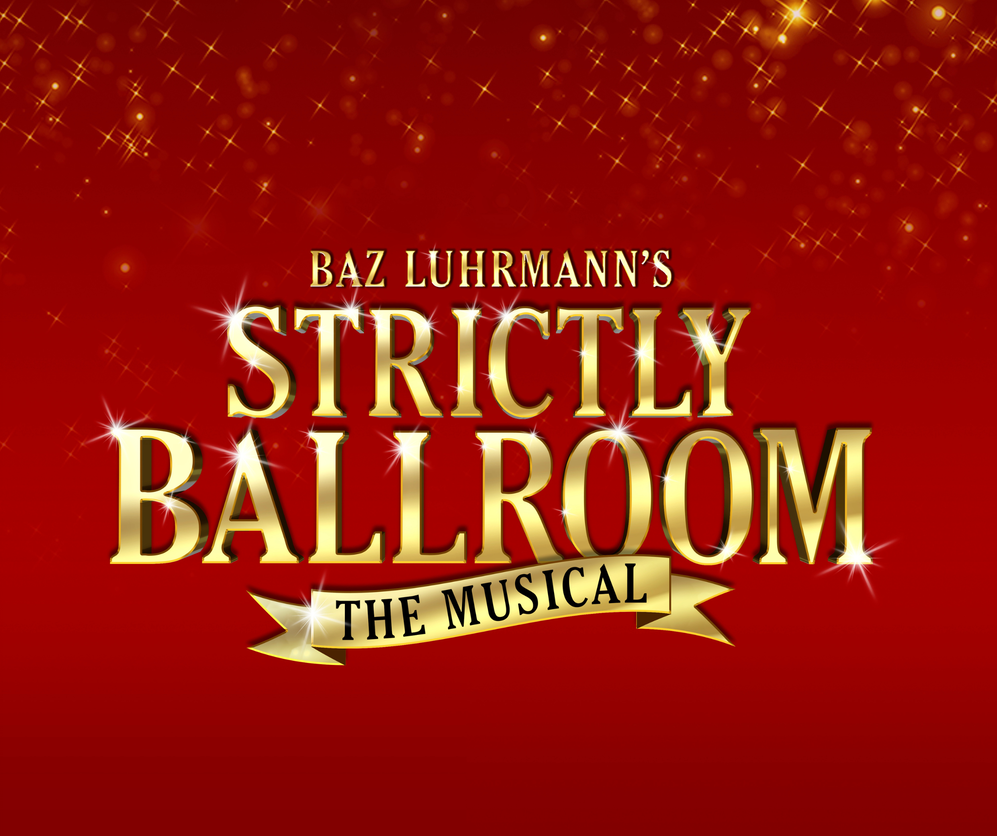 Brighton Grammar and Firbank Grammar presents
Strictly Ballroom the Musical
The Combined Senior Production
17–20 May
Patricia Turner Centre for Creative Arts, FGS
$25-40
Brighton Grammar and Firbank Grammar proudly present the 2023 Senior Production of Strictly Ballroom.
Get ready to experience the magic of ballroom dancing with Strictly Ballroom: The Musical!
Based on the hit film by Baz Luhrmann, this electrifying musical tells the story of Scott Hastings – a talented ballroom dancer who defies the conventions of the ballroom world and follows his heart, while also falling in love with the unlikely partner, Fran.
With show-stopping dance numbers, dazzling costumes, and a infectious soundtrack featuring classic songs from the film, Strictly Ballroom is a show that will leave your heart racing and your feet tapping.
Our production features an incredibly talented cast of students from Brighton Grammar and Firbank Grammar, who have been working tirelessly to bring the energy and excitement of Strictly Ballroom to the stage.
Don't miss out on this unforgettable theatrical experience! Book your tickets now and get ready to be swept off your feet.
Sessions
Wednesday 17 May 7.00pm
Thursday 18 May 7.00pm
Friday 19 May 7.00pm
Saturday 20 May 7.00pm
Cast Announcement: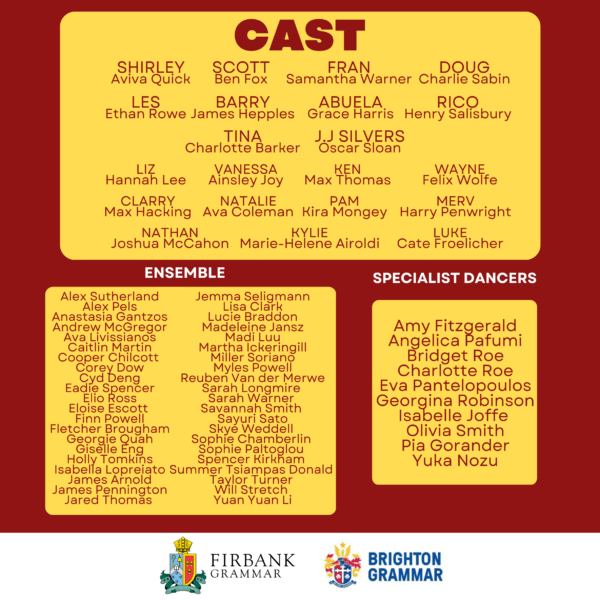 Crew Announcement: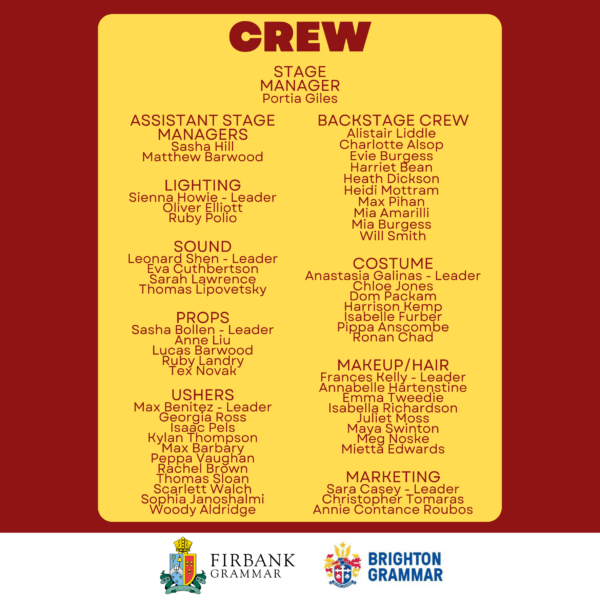 Understudies