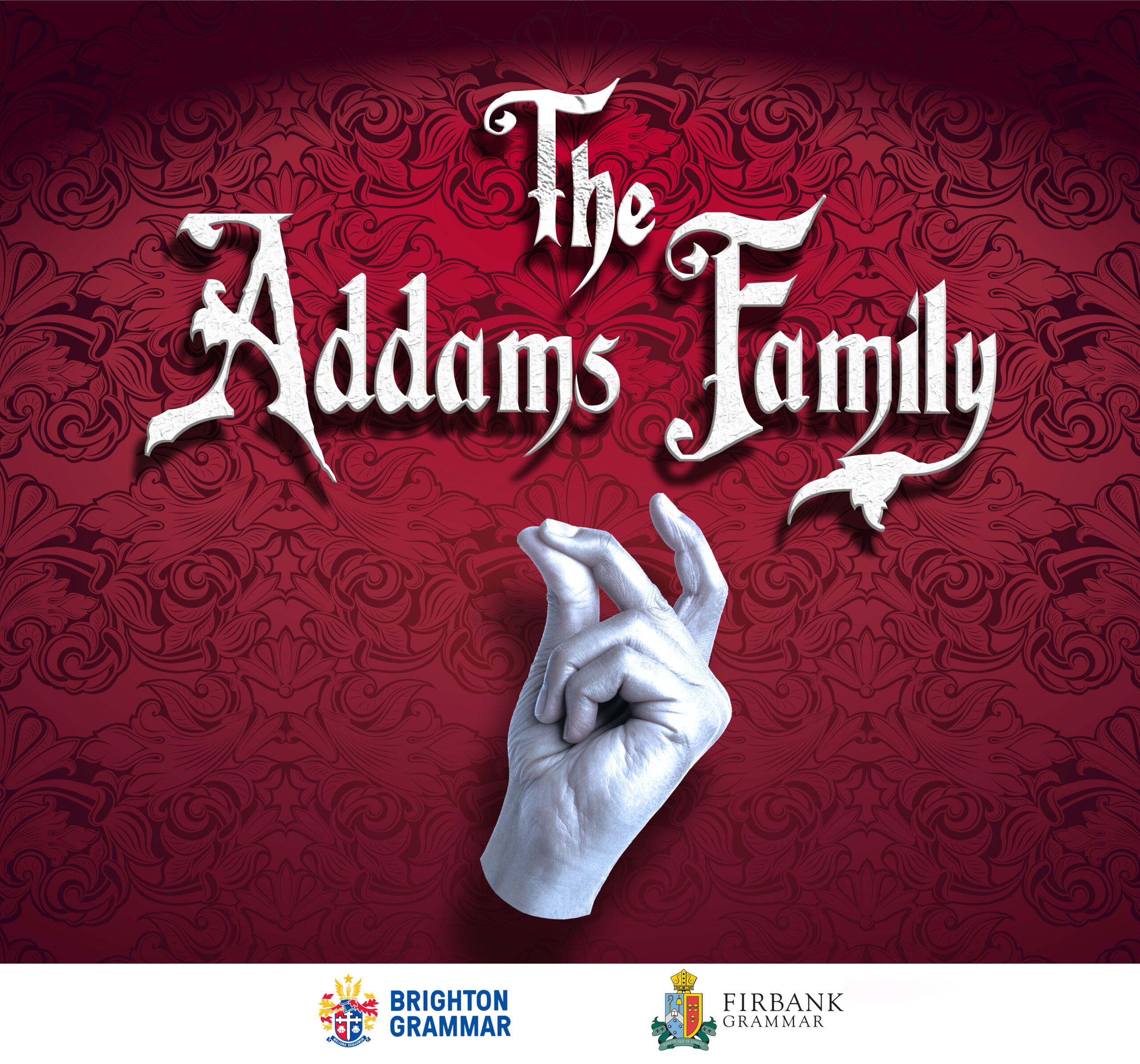 Brighton Grammar and Firbank Grammar presents
The Addams Family
The Combined Senior Production
18–21 May
Rosstrevor Hall, BGS
$25-30
Brighton Grammar and Firbank Grammar proudly present the 2022 Senior Production of The Addams Family 
In the kooky, upside-down world of the Addams Family, to be sad is to be happy, to feel pain is to feel joy, and death and suffering are the stuff of their dreams.
Nonetheless, this quirky family still has to deal with many of the same challenges faced by any other family, and the spookiest nightmare faced by every family: the kids growing up!
Dark, macabre, Wednesday, is now eighteen years old and has fallen in love with Lucas Beineke, a sweet, smart boy from a normal, respectable family — the most un-Addams sounding person one could be!
And to make matters worse, she's Lucas' parents over for dinner. In one fateful, hilarious night, secrets are disclosed, relationships are tested, and the Addams family must face up to the one horrible thing they've managed to avoid for generations: change.
Even with four performances, tickets will go fast, and last year we sold out. So get in quick and don't miss out! 
Sessions
Wednesday 18 May 7.00pm
Thursday 19 May 7.00pm
Friday 20 May 7.00pm
Saturday 21 May 7.00pm
Cast Announcement: 
Crew Announcement: