Exceptional results for SnowSports
BGS Snowsports has again performed at an exceptionally high standard with arguably its most successful ever season in 2019. A total of 58 boys from Year 1 to Year 12 took part in the Victorian Interschools Snowsports Championships at Mt Buller last week. There were 32 qualifications for the Australian Interschools which will take place again at Mt Buller in the coming weeks. The exceptional results led Brighton Grammar to place third as a Junior Boys' School. This follows a number of record years and is a testament to the dedicated parent group and the supportive team spirit exhibited by the boys.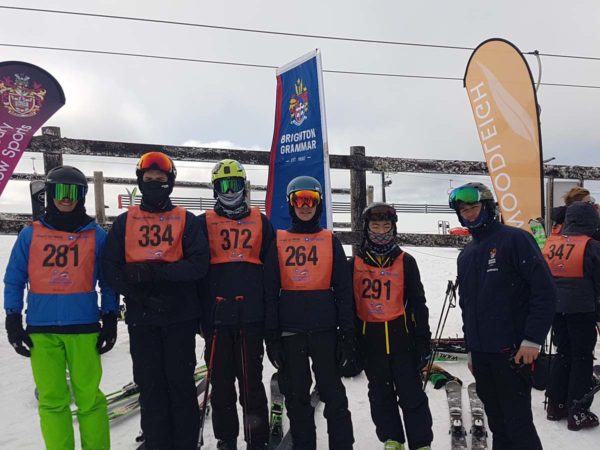 Whilst every boy was integral to the performance of the team, it is worth highlighting some of the outstanding podium achievements.
Toby Jones, Max Mailing, Hudson Hallinan and Harrison Charlton Division 5 (Years 3–4) won bronze in the Alpine Giant Slalom (GS) with Toby achieving an individual bronze medal. Corey Gendala, Leonardo Grollo and Christian Field won team bronze in Division 4  (Years 5–6) Moguls.  Jake Ring, Jake Charlton and Thomas McMullen won a team silver  in Division 4 Snowboard Cross and then followed this up with another team silver in Snowboard GS.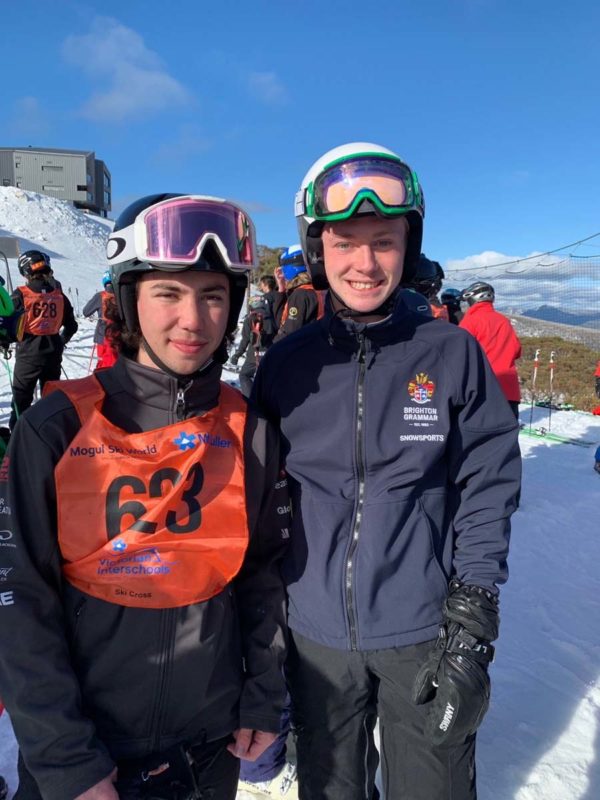 The boys in the Slopestyle discipline competed to an exceptional standard. Ethan Gendala won gold individually in Division 2 (Years 9–10), Daniel Smith won an individual silver in Division 1 (Years 11–12) and Max Nannes won individual bronze in Division 3 (Years 7–8). Noah Hunt joined Ethan Gendala to take out the team bronze in Division 2.
The Division 2 Snowboard team of Flynn Cooper, Harrison Thom and Christian Paice placed third as a team in Snowboard Cross, with Flynn Cooper taking out the event with an incredible individual gold.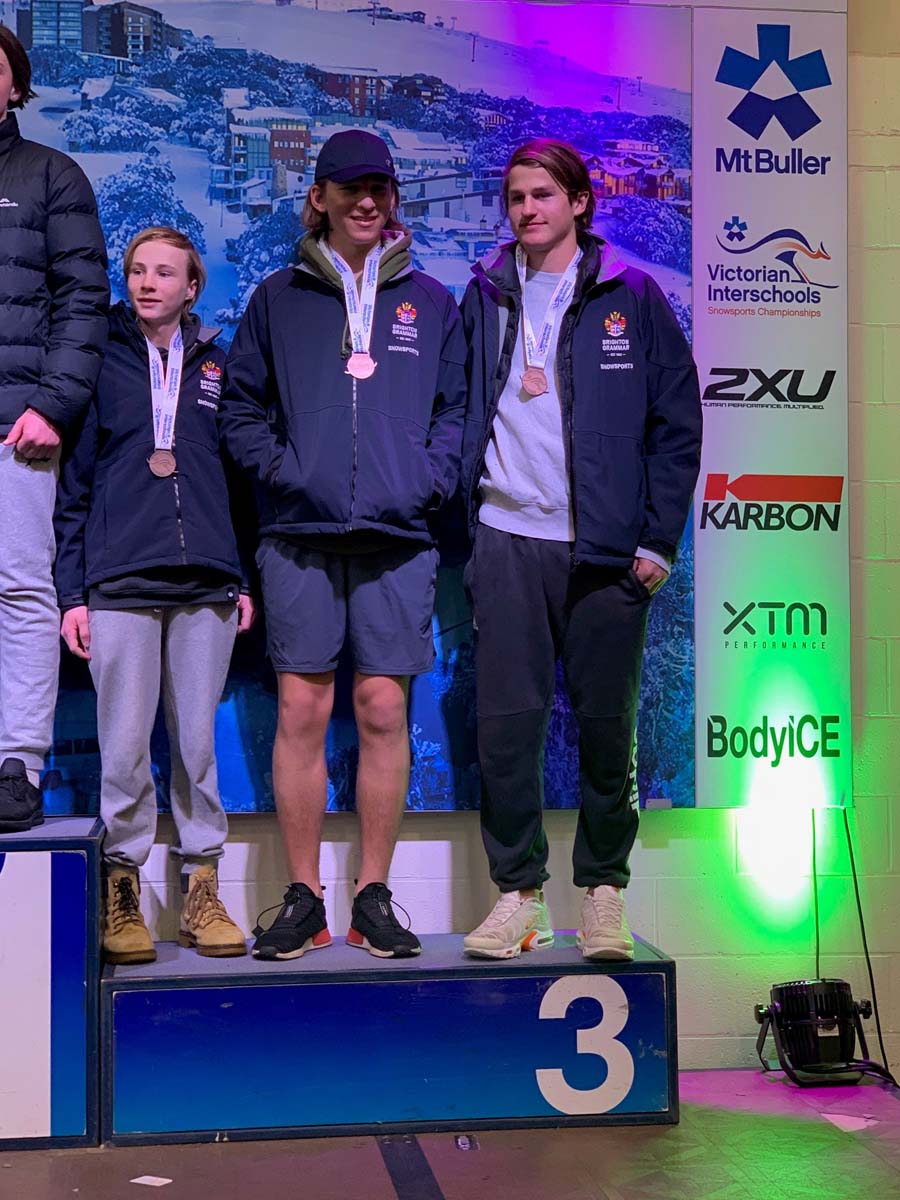 Finally Noah Jones, Thomas Bartels and Jack Daymon gave up valuable VCE study time to come and represent the school and won bronze in the incredibly competitive Division 1 Alpine Giant Slalom.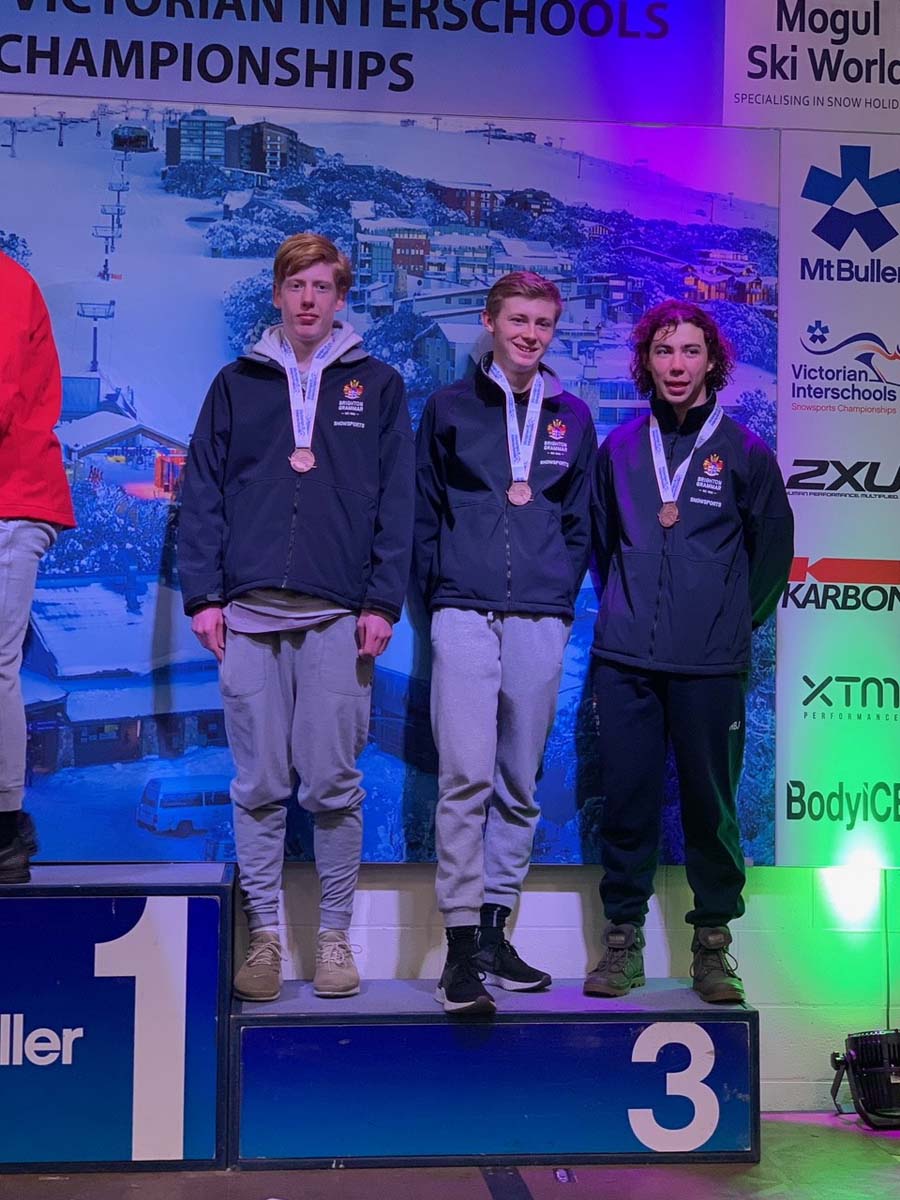 Overall, it was an outstanding season start and a sign of a strong future for BGS Snowsports. Good luck to all the Brighton Grammar boys for Nationals.
Mathew Steed
Teacher in Charge – Snowsports