F1 in schools
Brighton Grammar's team, Constellation Racing, competed in the F1 in Schools national finals last week, following their qualification in 2020 at the State Championships.
Members are BGS students James Mitchell (Year 11), Jenson Galvin (Year 10) and James Tan (Year 9) and past student Ayrton D'Alessandro (Year 10) who was a member at the state finals prior to moving to New Zealand.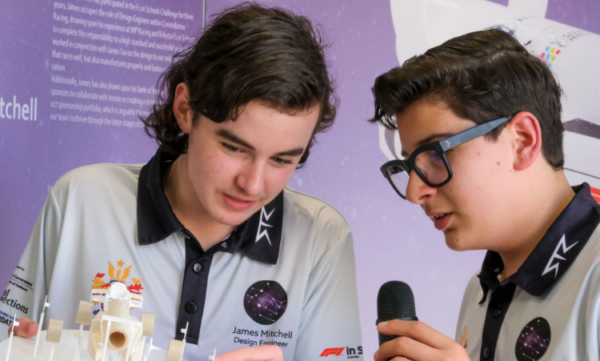 Each year, more than 17,000 schools in 51 nations take on the challenge of developing the world's fastest miniature F1 car. In Australia, around 22,000 students take part, with Australia being the most successful country on the international stage since its inception in 2003.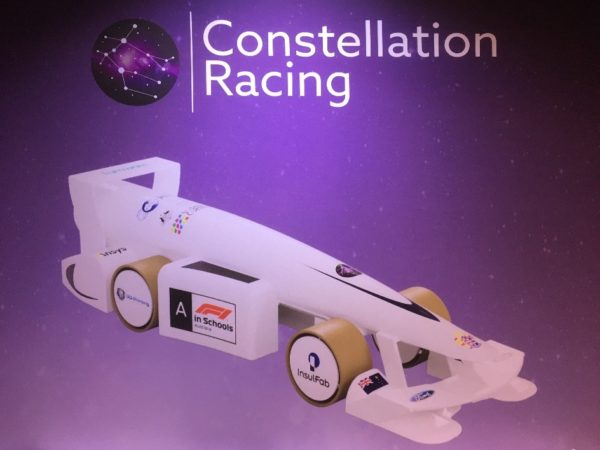 Mimicking the world of a Formula One team, groups of students have to follow a pathway of engineering and manufacturing disciplines: design, analyse, test, make and race. They are provided with access to real-world technology such as 3D CAD/CAM/CAE engineering design software and soon become proficient in areas such as Coding, Computational Fluid Dynamics, Finite Element Analysis.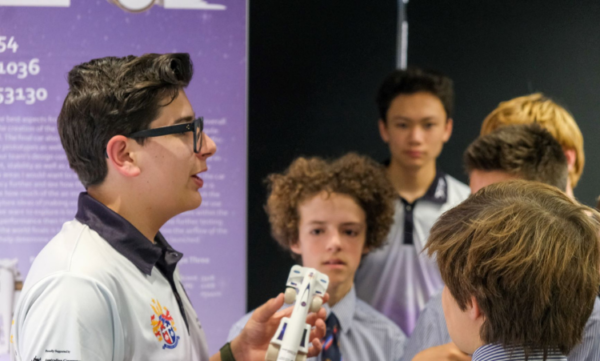 This program also aims to develop skills in problem-solving, project management, communication, presentation, teamwork, innovation, self-promotion, collaboration, marketing and entrepreneurialism – which are clearly identified as aiding in the transition through secondary education in demand by industries the world over and not impacted by disruptive technologies.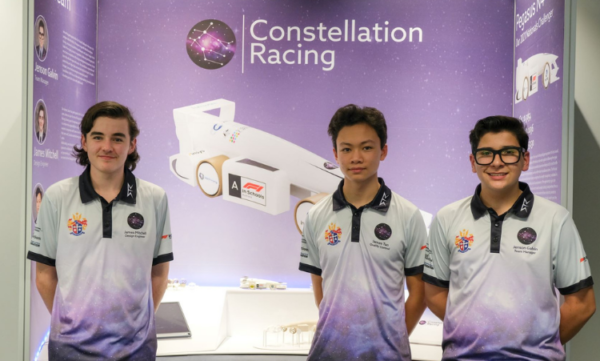 Throughout the week, the boys set up their trade display and practised their verbal presentations. They then had four interviews on learning outcomes, engineering, manufacturing and branding and marketing. National finals' results are due soon – good luck boys!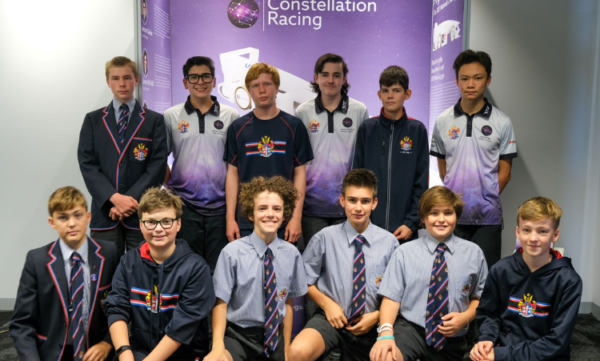 Jamie Watson
F1 in Schools Coordinator
iDesign Coordinator