Fancy footwork on Crowther and dancefloor
Fun at MS Athletics and Social.
Two events occurred in the Middle School last week: the 37th Annual House Athletics and the highly anticipated BGS/FGS Year 7 Social. Both were outstanding, though one demonstrated fancier footwork than the other.
As the clouds rolled in and the rain began to fall on the mighty Crowther, Mr Marshall started to look a little nervous. "We'll go ahead rain, hail or shine" was his call, and go ahead we did. In freezing conditions, the boys congregated for the 37th showing of the Middle School House Athletics. As the wind bowled the House banners across the turf, the gun went off to signal the start of the event. Despite the weather, the Year 7 Projec10 boys kept everyone's spirits high with a hot barbecue and gallons of Gatorade. Personally, the highlight wasn't the 100m, nor the relay events that capped off a terrific morning; instead, it was the ferocity shown during the tunnel ball competition. (Who knew that tunnel ball could be an extreme sport?)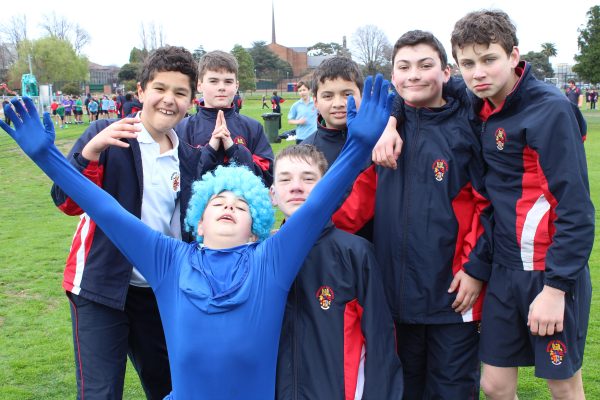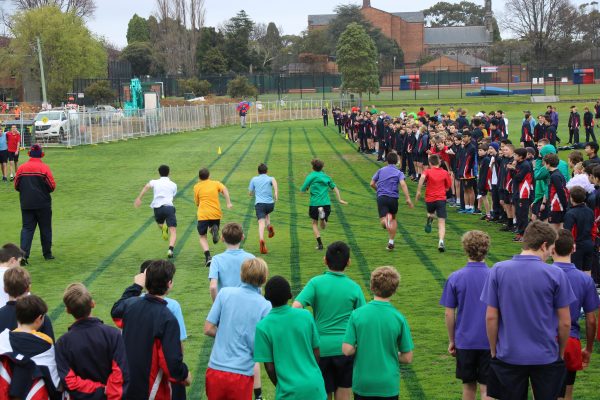 In the end, the day belonged to Rofe. The boys in purple put on a dominant performance to take out this year's Hunter Cup.
On Friday 1 September, the talk in the yard was not of the weekend's football match-ups, nor of Sunday night's room reveals on The Block. Rather, conversation centred around what sneakers were going to be worn to this year's BGS/FGS Year 7 Social. Or was that just me?
BGS rolled out the red carpet as we hosted the gala event at the RSCH. Pizza, soft drinks, chips and lollies were on the menu, and DJ Greg (yep, really) was spinning discs and keeping the dancefloor hopping. Students from both schools demonstrated excellent behaviour and even better dance moves. A big thank you must go to the BGS/FGS prefects for organising and running the night. These types of events simply couldn't happen without their hard work and support.
Scott Davies, Head of House Year 7, Teacher of English