Finding their zen via art and design
Will Feng (Year 12) has always been interested in art. He dabbled in oil painting outside school. Then, two things happened: he was inspired by a client of his father's who is an industrial designer, and he went to the US and visited some design schools. RISD (the Rhode Island School of Design) in particular stuck in his mind – he loved the creative atmosphere.     
Since then, Will has undertaken VCE PDT (Product Design and Technology). Alongside a demanding VCE workload, playing for the Rugby 1sts, and preparing a portfolio to accompany his application to the RISD for next year, he has designed a Z-bookshelf.
The frame is American white oak and the support rods are aluminium. He used very little glue because the shelf is counterbalanced – 'Z' stands for Zen and, in turn, balance. Will wants to be an industrial designer, to produce items that are aesthetically pleasing as well as useful. Come and see Will's work at the Creative Arts Show 2017 and find your zen.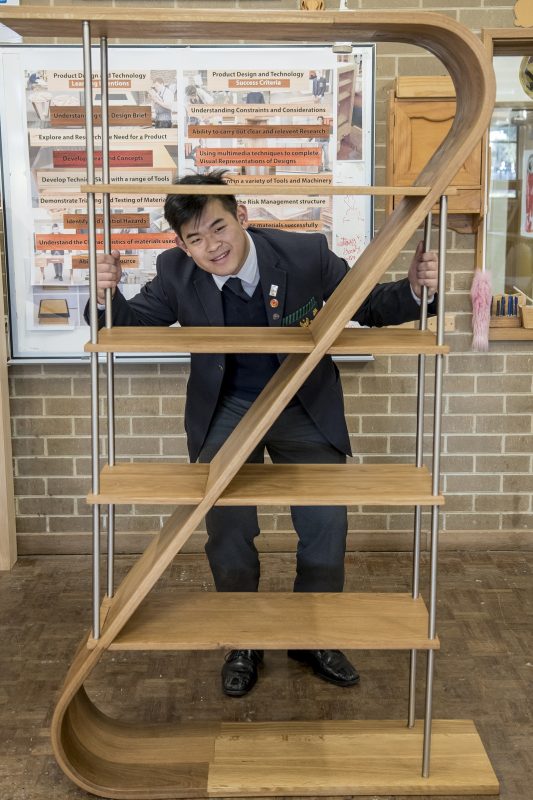 When Oliver Platt (Year 12) talks about cars – well-designed cars, that is – his passion is clear. His VCE portfolio for VCD (Visual Communications & Design) revolves around car design. Beautifully rendered on Photoshop, his luxury vehicles are futuristic yet classic and all about the driver – designed for the pure joy of driving.
Oli puts his work on a blog and, through this, he's been invited to enter various competitions. Come and see his designs at the Creative Arts Show 2017 – you'll wish you could take them for a test drive.
Thanks to Fletcher Pullen's parents' love of 1960s/70s music, Fletcher (Year 12) has found a theme for his VCE Art folio. He has been translating the psychedelic rock of bands such as Led Zeppelin and The Doors onto the page using vibrant oil, acrylic and spray paints. And he loves it.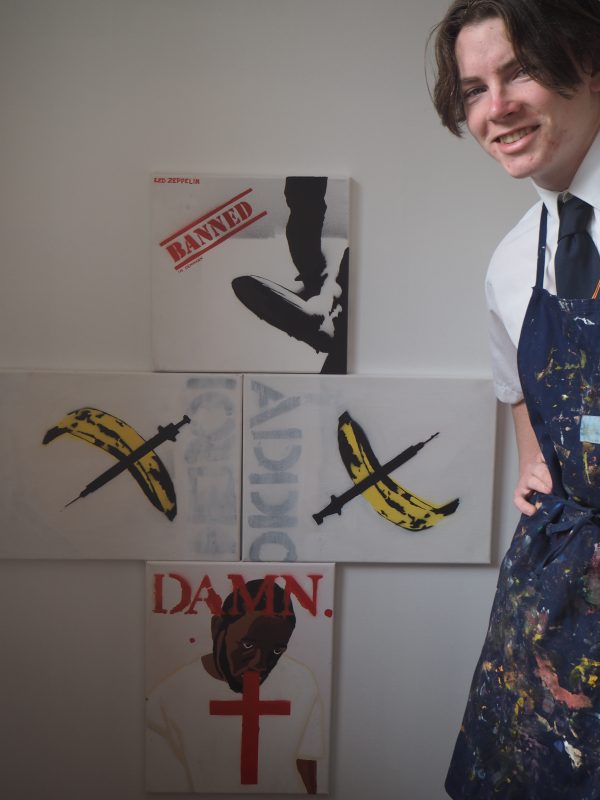 "When I'm doing Art homework, it doesn't really feel like homework. I can just draw what's in my mind onto the page."
Come and see Fletcher's works at the Creative Arts Show 2017 – you'll dig it, man.
The Creative Arts Show 2017 is on Wednesday 11 October, 6.30–8.30pm in the Creative Arts Building.