Friday Night Lights
By Luke Stewart, Director of Sport
APS Soccer under lights on the Mitchell Oval
On Friday the lights came on and our 1st and 2nd XI Soccer Teams participated in the first game of APS Soccer under lights at the Mitchell Oval. A crowd of over 500 supporters from both schools witnessed an amazing spectacle and great matches with lots of goals being scored and plenty of skill on display.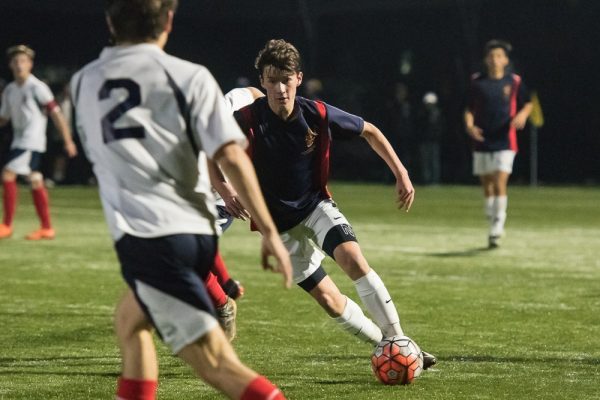 In the 2nd XI, BGS kept their undefeated record intact, scoring 2 goals in the last 10 minutes to win 4–2. In the 1st XI, BGS took a 1–0 lead after a header from vice-captain Hamish McDowell.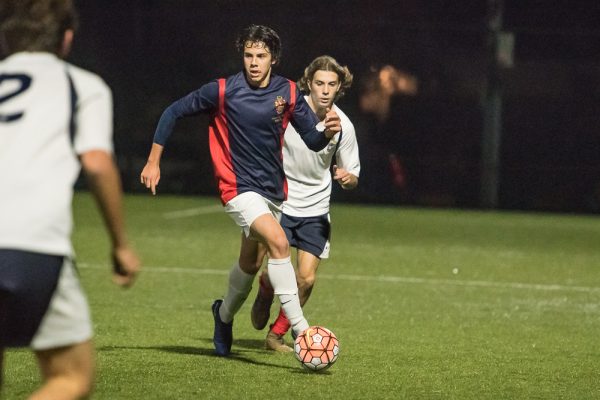 We were strong in defence, with tackles flying in everywhere, and our ability to hold onto the ball in midfield was a highlight. However, MGS came out firing in the second half, scoring 3 goals and placing BGS under enormous pressure. Despite having 2 clear chances, BGS was unable to close the gap, finishing the game 3–1 down.
With lights now available, Friday-night Soccer will be a regular occurrence. We will schedule games for different year levels so that as many boys as possible have the chance to play. We also have another 1st XI game scheduled v Xavier College for the last round of the season – 3 August at 7pm. We look forward to another big crowd to support the team.