Harry Potter Celebrations
Brighton Grammar annually celebrates the world-renowned series of movies and books of Harry Potter, known by all and forever embedded in our literature and pop culture.
The theme fits well with the Year 7 English study of the Hero's Journey and the Year 8 English study of Harry Potter and the Philosopher's Stone Film Analysis.
The library celebrated a week of fun filled celebrations due to the first novel's 25th year birthday, a significant achievement being the third most sold book of all time.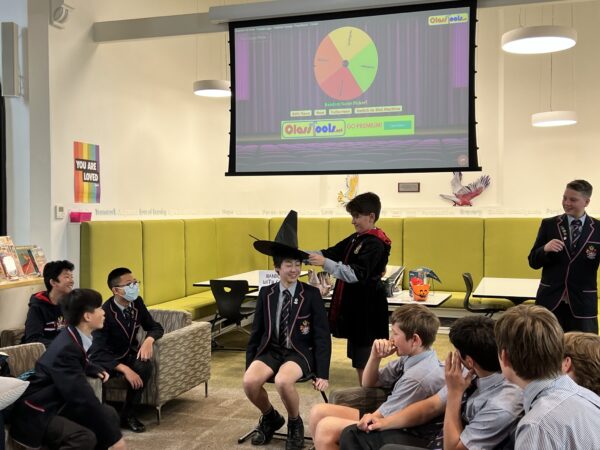 With a range of activities from Sorting Ceremony to Magical Science Experiments and plenty of laughs along the way, the Harry Potter celebrations are ones that students most look forward to.
These events drive morale and further strengthen the culture throughout the school and are a certain mood booster through the stressful exam period.
Finally, remember, it's Leviosa, not Leviosaaaaa!
Nicholas Michele
Year 8