iDesign 2021
Presenting your 2021 iDesign award winners, including the 2021 iDesign overall winner Ben Ride for his Solar sun tracker. 
The iDesign program challenges Year 8 boys to think creatively, plan and bring their ideas to life selecting a personal mentor, often a family member, and over the years it's the time spent collaborating with their mentors that becomes the most rewarding experience of all.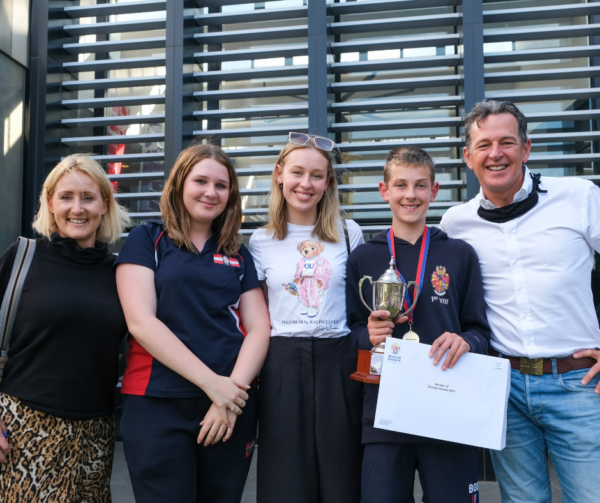 Representing nearly a years work as boys seek to solve real-world problems or create real-world opportunities in categories of entrepreneurship, creativity, sustainability and inventiveness. From VR to beach clothing, sustainable bikes, animated paintings and cook books, the range and depth of inventiveness on display continues to amaze us.
Boys present their projects to their tutor classes, with the top 12 projects presenting their project to a panel of judges in a shark tank style judging process from where the overall winner is selected.
Below is a list of this year's finalists and winners. Well done.
iDesign Overall 2021 winner: Ben Ride for his Solar sun tracker

 

iDesign award for Excellence (Runner Up): Fletcher Brougham  for his Educational VR for dyslexia

 

Quicksilver Award for Inspiration: William Rattray for his 'Surf Turf' beach product and brand

 

Tools for Schools Award for Sustainability: Angus Mackintosh for his Sustainable bike

 

Zart Art Creativity Award: Thomas Dunne for his animated painting

 

Wade Institute Award for Entrepreneurship: Rupert Toomey for his Teen golf clothing range

 

Asics Inventiveness Award: Charlie Sabin for his 3D printed camera stand

 

The Pastoral Award: Loki Morgan  for his BGS lego artwork

 

The BGS Award: Will O'Leary for his BGS dog clothing

 

People's Choice Award: Oscar Goodger McGrath for his Drift Bike and Runner Up Jackson Follett for his cooking book and classes, 'Hungry Jax.'

 
House Finalists: 
Jackson Follett (Creativity) Hungry Jax Cookbook CROWTHER

Aidan Hearne (Inventiveness) Solar panel Bees wax box CROWTHER

Angus Mackintosh (Sustainability) Bike ARMSTRONG

Will Rattray Surf and Turfgrass (Entrepreneurship) ARMSTRONG

Ben Ride (Sustainability) Solar Panel DIXON#1

 

Huw Thomas (Creativity) Remote Plane DIXON

Oscar Gooder McGrath- Drift Bike (Inventiveness) SCHOOL

 

Fletcher Brougham (Inventiveness) SCHOOL

Will O'Leary (Entrepreneurship) Dog Jackets ROFE

Rupert Toomey Golf Clothing for Teens (Entrepreneurship) ROFE

Charlie Sabin Camera stand (Inventiveness) HANCOCK

Thomas Dunne Animated painting (Creativity) HANCOCK