Introducing your new House Captains
The BGS House system unites boys across the year levels and forges friendship and belonging, whether it be in a house, academic or sporting team or sharing a tent with fellow house members.
For House Captains, it's a big responsibility to lead an important aspect of student life.
We hereby introduce your House Captains for 2022, pictured with Headmaster Ross Featherston and Deputy Headmaster, Head of Secondary School Simon Angus (L-R): Mitchell Kuzilny (Armstrong House), Damien Paino (Crowther House), Finn Watson Hook (Dixon House), Lucas Connell (Hancock House), Tom Jackett-Simpson (Rofe House) and Jonathan Pascuzzi (School House). Congratulations boys.
Assisting them in their duties are their House vice-captains.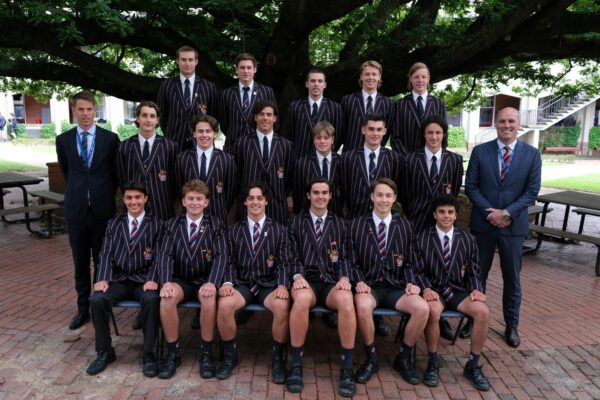 Front (L-R): Mitchell Kuzilny, Damien Paino, Finn Watson Hook, Lucas Connell, Tom Jackett-Simpson, Jonathan Pascuzzi
Middle (L-R): Marlo Hoffman, George McDowell, Darcy Gilbert, Charlie Heaton, Henry Mitrevski, Ben Edmondson
Back (L-R): Jack Puise, Archie May, Noah Hartmann, Cameron Mackenzie, Jasper Findlay
Absent: Zach Bowen
Also as a new initiative, House Captains will be joining probationary prefects, in recognition of their important role within the student leadership group.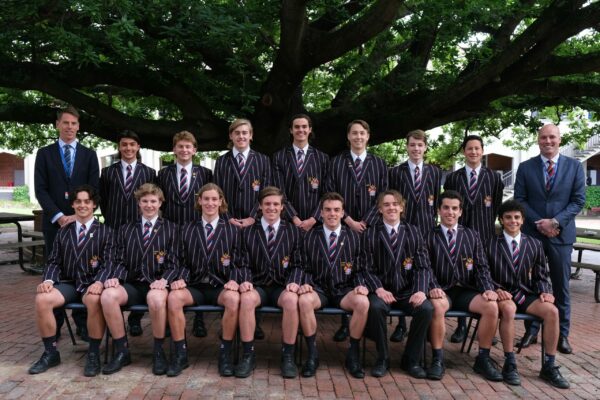 Front (L-R): Finn Watson Hook, Jonah Campigli, Luke Travers, Jamie Hope, Tom Marriott, Tom Howden, Jorge Houridis, Jonathan Pascuzzi
Back (L-R): Mr Angus, Mitchell Kuzilny, Damien Paino, James Bourke, Lucas Connell, Tom Jackett-Simpson, Matthew Hill, Samson Adams