Katie is a Rising Star
Katie White, Director of Students (Years 7-12), has been named as a Rising Star 2021 by The Educator magazine.
Rising Stars are young up-and-coming leaders in the education sector (from Prep to Year 12) who, according to The Educator, demonstrate effective leadership, innovation and achievement in their career to date.
Katie was nominated for her work last year as a Head of Years 7-8 and her ability to foster a high-performance learning environment amongst staff and students as educators in Victoria pivoted to distance learning. Her collaborative manner had a positive impact on fellow teachers with her efforts in driving the Effective Learner model as the benchmark for students when learning both on-site and from home.  
Katie was part of a team that created first class data analytics and processes to map the learning journeys of students, providing teachers and curriculum leaders with an understanding of where and how improvements could be made and creating opportunities for students in their education journeys. On a curriculum level, Katie had oversight of the development of the Years 7-9 Mathematics program which focused on the science of learning, using research-based teaching and learning strategies to maximise student outcomes.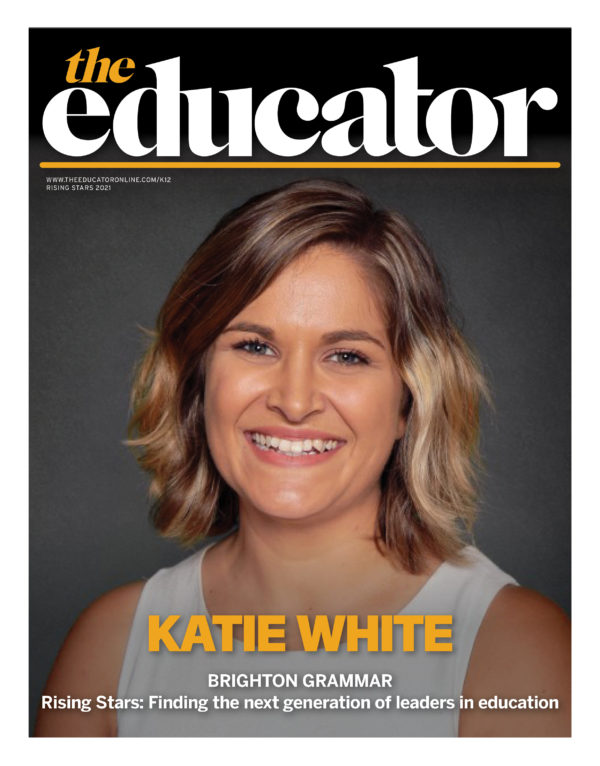 She has a passion for a holistic approach to education, where the whole student is considered in the learning process, and is committed to a three-cornered partnership to ensure students have a supportive community looking out for their wellbeing.
Katie is a lifelong learner who has completed a Masters of Teaching from The University of Melbourne with an emphasis on numeracy and leadership in education. Her interests extend beyond the classroom as she oversees the School's student swimming squad. Congratulations Katie.
Katie joins Director of Staff Development Mark Dowley and Director of Curriculum and Assessment Patrick Sanders who were previous recipients of the Rising Star award.