Keyboard Lab update
With the generous support of Friends of Music, the Rosstrevor Music Keyboard Lab is now in full swing. 
Years 7-9 students are enjoying learning keyboard skills and using the midi keyboard technology with their laptops and software to create their own compositions and recordings.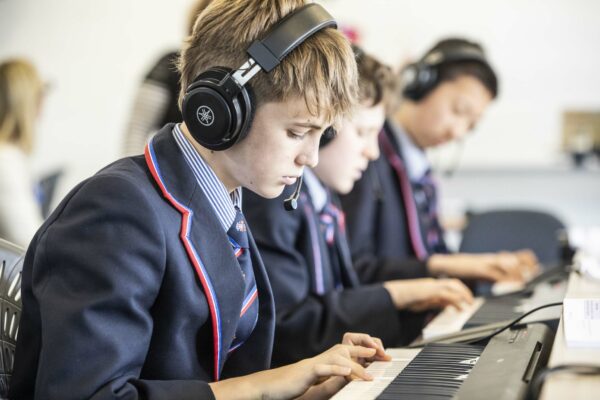 We hear overwhelming feedback from the boys about how much they enjoy this aspect of the curriculum.
To supplement the class sets of keyboard books, donations of used AMEB books (reasonable condition) would be appreciated, such as AMEB piano books (any grade level), AMEB piano for leisure (any grade level) and AMEB books for other instruments (eg. brass, woodwind, strings, percussion, including the piano accompaniment parts).
Books can be placed in the uniform donation bin located in the Senior Music foyer, or left at the Secondary School Music Office.
Susie Heggie
Head of Music Curriculum (7-12)