Kutcha Edwards visits the Junior School
Year 3, 4 and 5 boys were treated to a concert by renowned indigenous singer and songwriter Kutcha Edwards in March. Kutcha told the boys of his story, his family and how he was part of the stolen generation. Through his songs, boys learn't that indigenous music is not just a form of self-expression but a rich and integral aspect of community and culture. Songlines tell stories of Dreaming and sacred music is used in ceremonial performance.  Music is about our culture, our place in it and the environment.
As a music educator, I feel it is incredibly important that our boys develop an appreciation of responding to Aboriginal and Torres Strait Islander music in a culturally sensitive and respectful manner. As the boys engage with music from many different styles, practices, traditions and contexts, they will learn consider diverse perspectives in music. This in turn informs the way in which they perform, compose and respond to music.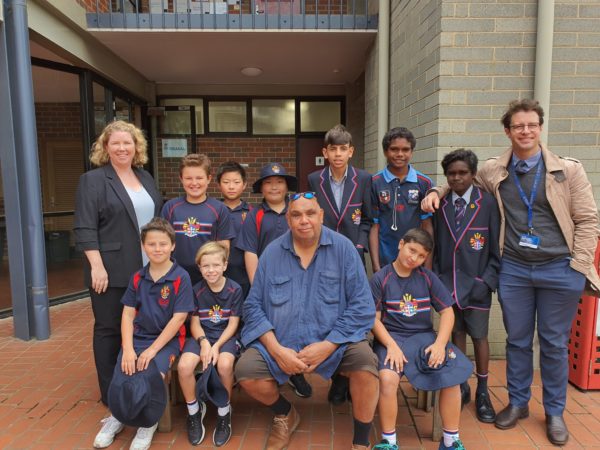 Kutcha sang of stories about his family as well as ceremonial music to welcome the space in which he performed. We are incredibly lucky to hear his songs, as indigenous music has a powerful form of song ownership. No one can sing or play recordings of songs that has not been authorised to do so by the recognised owner.
Through much humour, Kutcha connected with the boys and made them feel a connection to the identity of his music. The song we all sang together at the end, was a very moving moment. Kutcha is certainly a song man with a message of education, understanding and hope.
Hayley Blakiston
Head of Junior School Music