Lachlan at Wimbledon
Lachlan's European tennis tour.
Year 8 BGS student Lachlan King has recently had the trip of a lifetime by playing at this years Wimbledon tennis event, where he was selected as Australia's representative in the under 14 years division. Lachlan earnt the right as a result of being the highest eligible finisher at this years Australian Grasscourts Championships in January.  Lachlan and his coach of 10 years, Nik Morey, were both guests of the All England Club at this prestigious event that showcased the best 14 years old in the world. 
Being selected as one of 16 in the world, Lachlan was super competitive against these boys who are all training full time at tennis academies in Europe and the USA. 
All juniors and their coaches received the full Wimbledon experience which included access to players dressing rooms , security guards to their courts for matches , players restaurant access and much much more.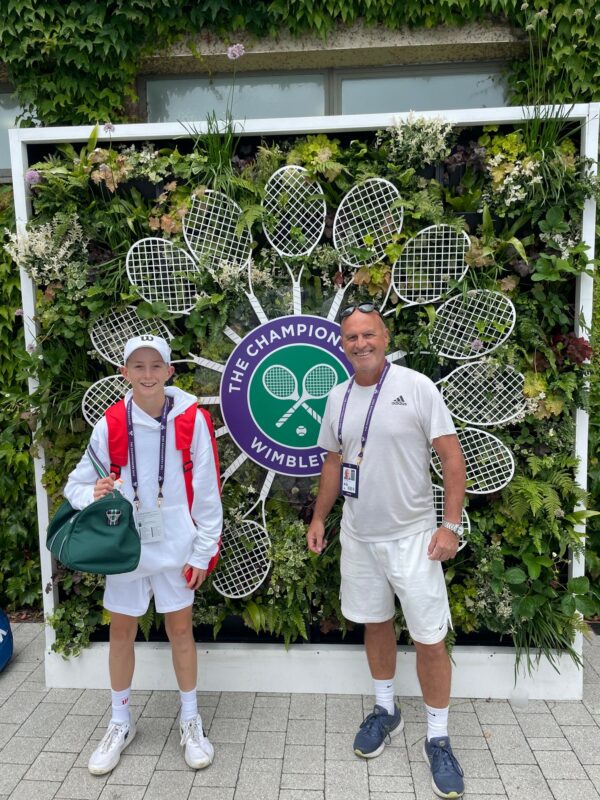 Following Wimbledon Lachlan flew to Austria and then on to Germany for three more tournaments with other selected Australian juniors and team managers from Tennis Australia. 
In his first tournament the Austrian Youth Open, Lachlan made the Semi Finals of the boys 14 Under Singles and was a winner of the Doubles. 
In the following two Tournaments Lachlan played in the 16 Under Singles and Doubles and again performed at a very high level against much older boys. 
Lachlan has learned so much from the amazing experience and has come back hungrier than ever to keep improving and being the best player that he can be. 
BGS are super proud of Lachlan's efforts and we know many of you followed his progress overseas. 
Well done Lachlan and we will closely follow your progress in the next few years.