Magnificent molto crescendo
Combined concert hits top note
The combined BGS/FGS concert occurs only once every four years. On Tuesday evening at the world-class Melbourne Recital Centre, molto crescendo stunned the audience. The performance included pieces by Bartok, Brahms, Elgar and Orff, as well as more contemporary music ­– jazz by Michael Buble and scores from James Bond films.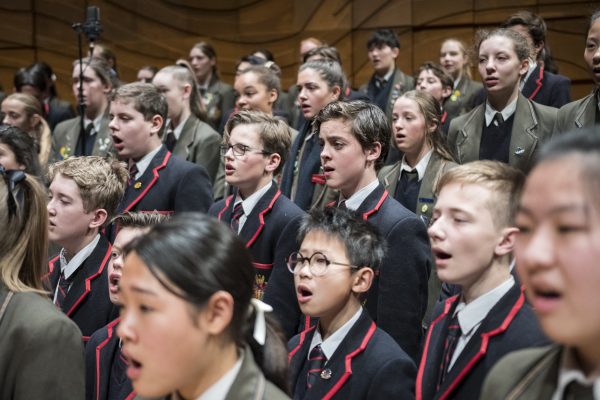 Students revel in the opportunity to perform in larger ensembles that contain the full complement of instrumentation. Being part of a 'bigger' sound than usual creates an energy that reverberates through your whole body! The finale, 'O Fortuna' from Carl Orff's epic work Carmina Burana, involved more than 240 students from Years 7 to 12.
During the months of rehearsals, the students have truly been part of a High Performance Learning Culture through teaching, demonstration and practice. They have been motivated by the extremely high standard of their peers, and felt valued as a member of their various ensembles. The BGS boys have made new friendships with students from Firbank and the collaboration has strengthened the relationship of the schools through the medium of music. What a magnificent event in all senses.
Jamie Ransome
Director of Music