Meet your 2022 Probationary Prefects
As the BGS chapter closes for current Year 12s, a new chapter opens for our Year 11s. Join us in congratulating the following Year 11 boys who have taken up school leadership positions.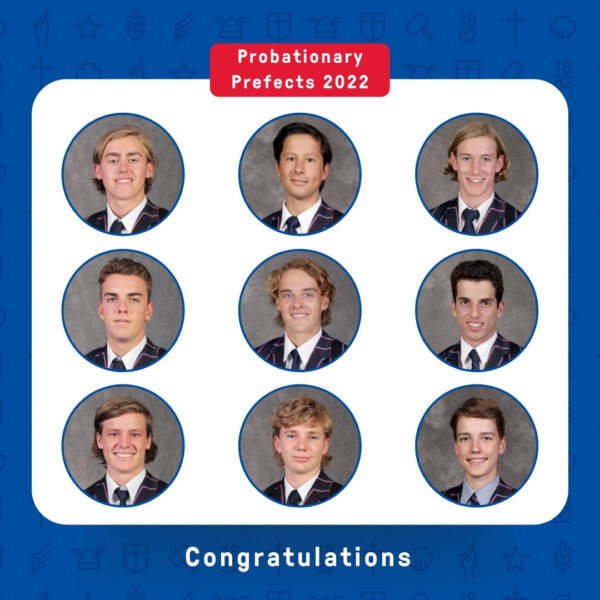 Presenting your Probationary Prefects for 2022: James Bourke, Samson Adams, Luke Travers, Tom Marriott, Tom Howden, Jorge Houridis. Jamie Hope, Jonah Campigli and Matthew Hill.