MITS boys revisit their old school
Continuing growth for MITS.
Last week, our seven MITS Alumni boys accompanied Headmaster Ross Featherston to the MITS boarding house on Richmond Hill for a special announcement from the Treasurer, Josh Frydenburg.
The Treasurer announced a further $10 million of funding for the construction of a new alumni boarding house which is expected to begin soon.
The BGS boys joined their friends from the other MITS partner schools to hear the announcement. The comraderie amongst all the MITS graduates is strong as it was the first group catch up since the BGS boys have returned from their homes in the Northern Territory.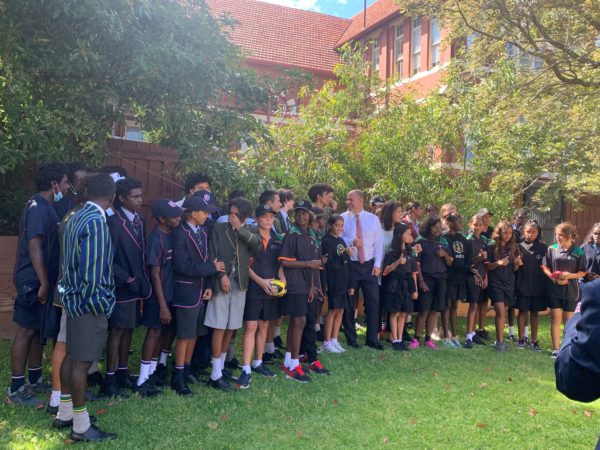 Due border closures, our Tiwi boys weren't able to return to school after Term 1 in 2020, so it has been great to welcome them back to BGS to start the 2021 school year.
We now have a total of seven boys from MITS, two in Year 7, two in Year 8 and three boys in Year 10. I would like to welcome Bruce, Jesse (Year 7) and Simeon (Year 8) to the BGS community. Bruce and Jessie are from Pirlangimpi (Tiwi) and Simeon is from Katherine (NT).
The boys attended MITS in Darwin last year and have just begun their BGS journey, and all three have settled in to the routines of life in the Urwin Centre well.