Art mural for 140 years
As part of Brighton Grammar's 140th year celebrations, Year 10 Art students have completed a striking mural for display at the St Andrew's end of the school.
BGS Art Captain Luca Spampinato suggested a Past, Present and Future theme, to which Year 10 Art students have responded.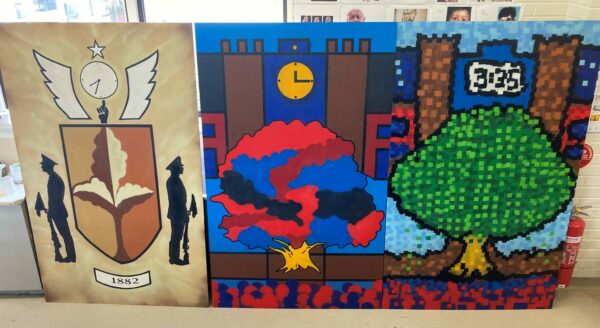 Students worked individually on creating designs using Adobe illustrator, establishing a variety of conceptual possibilities for the project and then collaborating on the best way forward and for the cohesion of designs of the three panels.
In the end, the group chose the oak tree and clock from the clock tower as features through all three panels, with the BGS future panel incorporating a revised digital clock. The time changes on each clock also to reinforce the time-themed idea behind the work. The boys strategised specific colour schemes, working through from sepia-toned (past), BGS colours (present) to heightened vibrant colours (future).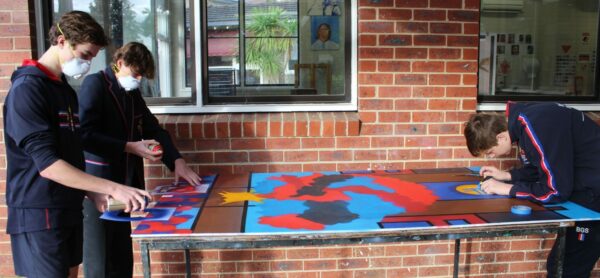 Spray-paint artist Ashley Goudie (KIL Productions) worked with the students to execute their design on large mural panels, teaching the boys the required techniques and processes of his professional practice.
The Art Department will now work with relevant stakeholders to come up with an appropriate location to install the mural at the St Andrew's end of the School.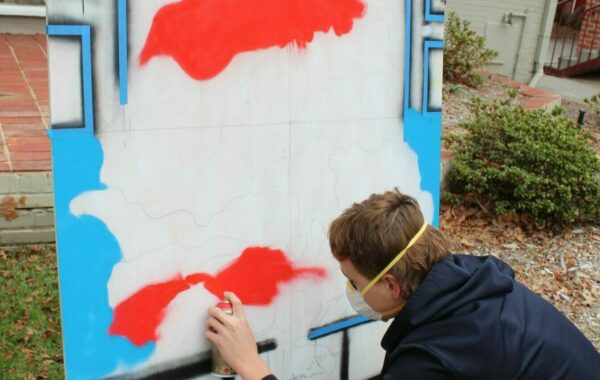 Meanwhile, our Art Captains will be busy facilitating phase 2, a centenary mural for the Urwin Centre that celebrates the six houses of BGS, with design input from all current Year 7 and 8 students.
Michael Hawkins
Head of Art, Years 7 – 12