Mystery Bag Design Challenge
This week, Year 7 boys received a special delivery in the post to inspire them to be creative with their off-screen time.
The 'Mystery Bag Design Challenge', a bag of miscellaneous design and arts materials accompanied with a creative guidebook, allows the boys to think 'outside of the bag' for possible solutions to a number of problems in the guidebook.
The boys are encouraged throughout this term to find the most innovative response to any of the activities using the materials in the bag, including the bag itself. They are to submit their responses to The Oak and the best overall entries for each challenge will be rewarded with prizes.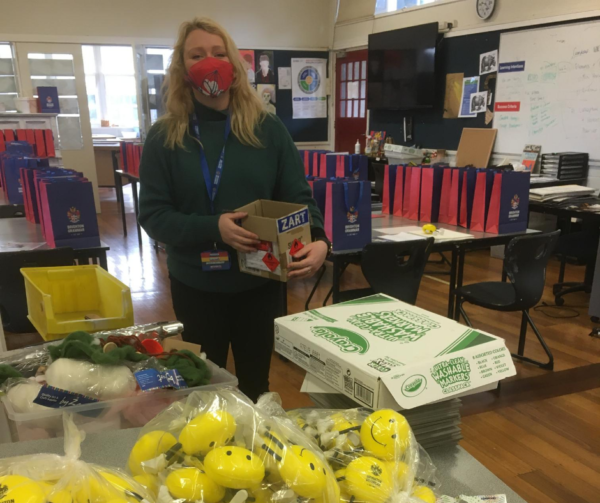 During distance learning in Term 2, all Year 7s participated in an open design task 'Mini i-Design', a variation on the extensive iDesign challenge for year 8s. The finished projects in this task were so inspired and creative that this Mystery Bag competition was put in place to harness all of this creative energy. We encourage the boys to continue to dream big and be inspired, especially in our current climate.  
All activities are open-ended, allowing boys to be self-directed. Challenges allow for individual tasks and as well as opportunities to work in groups with their peers.
The activity booklet also includes competitions in the school and some whole-class activities including sustainable, creative, scientific, recyclable and group invention challenges. Whole class activities including origami, postcards on personal journeys and a Covid Kitchen Cookbook to be published for students in Term 4.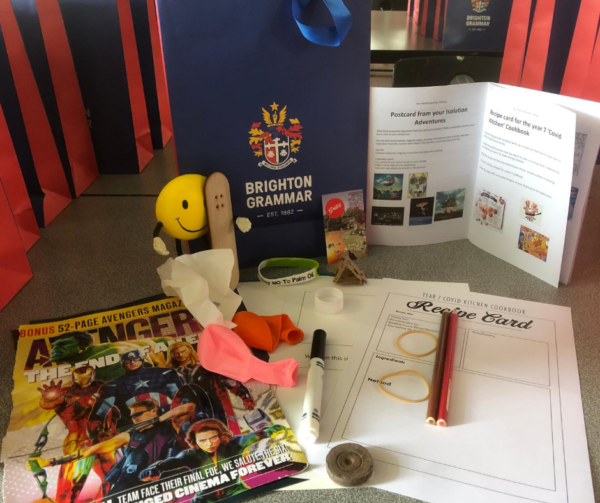 Donated Grill'd vouchers are also in each bag as a way to 'fuel inspiration.'
Thanks to Sarah Martin who designed these programs and also to Jamie Watson and Christian Neeson for their assistance in packing and posting the 170 Mystery Bags to students.