Have lessons with our award-winning vocal teacher
It is easy to forget the sort of extraordinary talent our staff bring to BGS.  One example is the highly acclaimed Barbara Zavros, our vocal teacher.
Barbara's introduction to the world of music was through playing the sax and singing in choirs while at primary school. Vocal lessons followed in her teens leading to ultimately studying a Bachelor of Music at Victorian College of the Arts, and then being awarded a full scholarship to study her Masters of Music Performance at Guildhall School of Music and Drama in London.
And while Barbara has been a professional opera singer for the last seven years, she also loves and can teach all styles of music from musical theatre, folk, popular and jazz. 
In 2017, Barbara will be performing in three operas with Opera Australia, followed by a performance with the Queensland Symphony Orchestra and a tour of China with the Australian International Opera Company.
In 2011 Barbara won the very prestigious Herald Sun Aria award, a national competition for upcoming opera singers.  The prize included scholarship funds for further training, and the opportunity to make direct contact with opera companies and agents around Australia.
Barbara, who joined BGS 12 months ago, believes "anyone can improve their vocal ability and find enjoyment through singing. It's great when students perform so confidently at our school concerts after working hard to improve their skills in lessons and practice. It's quite a journey and wonderful to be part of."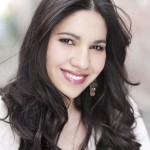 Would you or your son like to learn to sing with Barbara?
Barbara has a couple of free slots in her BGS schedule and is interested in hearing from anyone who would like to have one on one singing lessons.  As an experienced teacher of children and adults, from beginner to advanced, Barbara is equally happy to talk to a parent interested in learning more. You can contact Barbara by email on bzavros@brightongrammar.vic.edu.au 
Main picture: Barbara performing in The Marriage of Figaro (Australian International opera Company 2015).