Performance Season
By Luke Burgess – Drama Captain
Throughout the course of Term 2, the Unit 1/2 and 3/4 Drama students invested their time into creating, editing and refining three ensemble pieces. These were presented to the wider community and also assessed internally as a major SAC. The presentation evening brought laughs and entertainment, in conjunction with striving to educate the audience about 'Epic Theatre'. The Year 11 performance illustrated the dangers of social media, demonstrating a possible dystopian future for Australia. The Year 12 piece was based upon the myth of the tower of Babel, a famous Bible parable. Within the performance, the students explored whether or not the tower should be reconstructed. 
Students in Year 10 have recently completed their ensemble piece on War, examining the horror and dehumanising effects it can have on humanity. They also created individual monologues, further improving their research and presentations skills.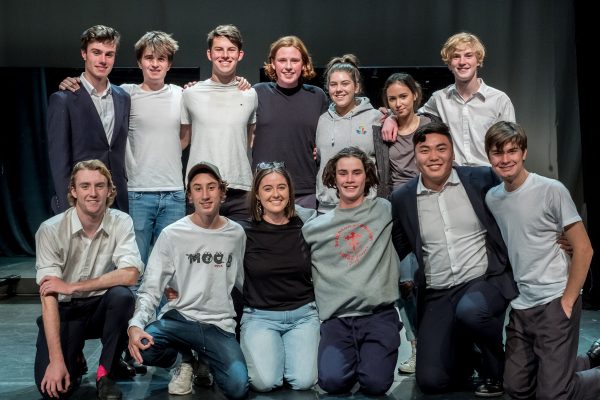 'Clowning Around', the module all Year 8 students have presented within Drama, has been very successful, resulting in ensemble clown performances. The students explored the makeup, physicality and language used by clowns past present and future.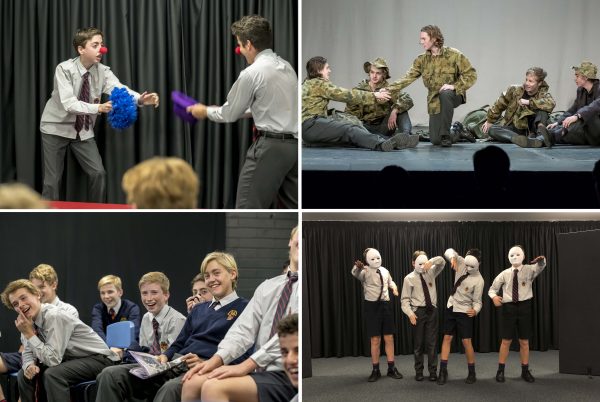 Year 7 students have recently presented their performance on the elements of the earth. Physical theatre was utilised throughout these performances as the performers represented earth, fire, water and air through the use of neutral masks. The masks aided the younger students in focusing their attention on stylised moment by keeping their faces neutral and unchanged.