Football Pride Round with MGS
By Jamie Hope (Year 12)
On Saturday 4 June BGS 1st XVIII played Melbourne Grammar School and celebrate the LGBTQI+ community with our 5th annual APS Pride game.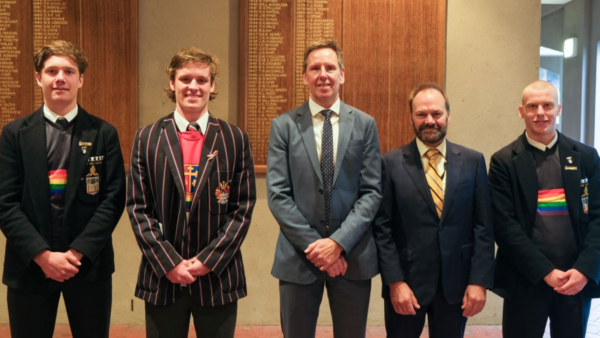 We were fortunate to be joined by Melbourne Grammar football captains and co-chairs of the Melbourne Grammar Gay Straight Alliance (GSA) at assembly earlier in the week, who shared a great message and illustrated the importance of such a game. 
To be your true self with those who you trust and love, especially when you know that it may lead to adversity, requires bravery. For students at both of our great schools, it is important to feel supported, and to belong. This weekend both teams will be running onto the field to show this support.