Sailing Stars
During the recent mid-year holidays, the Division One BGS Sailors represented Victoria at the Australian School Teams Sailing National Championships, which were hosted by Georges River 16th Sailing Club in Botany Bay (NSW).
Over a full week, the nation's top 24 school sailing fleets competed against each other in a series of qualifying round-robin races, which later evolved into a Final Series on the final day.
Coming into the competition ranked as the top #1 APS school in the sport, BGS Sailing was represented well by Matty Goss (C; Year 11), Ollie van der Slot (VC; Year 11), Pierre Giggins (Year 10), Ben Imbesi (Year 10), Will Bennett (Year 9), Dmitry Sorokin (Year 9), Kylan Thompson (Year 9) and Leo Jansen (Year 8).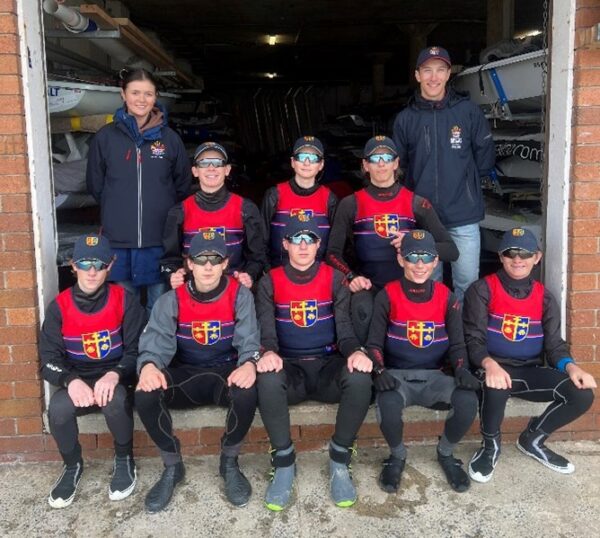 After four days of highly competitive qualifying races, in which rounds of racing were scheduled on the basis of teams sailing against those with a similar win record (i.e. a Swiss League), BGS Sailing performed with distinction and finished on top of the ladder, winning an impressive 19 races from 26 starts.
Whilst acknowledging this remarkable achievement, it was the spirit with which BGS as whole and each boy as an individual sailed that was exemplary. Throughout the entire regatta, there were many examples of positive attitude, resilient application and quality boatmanship.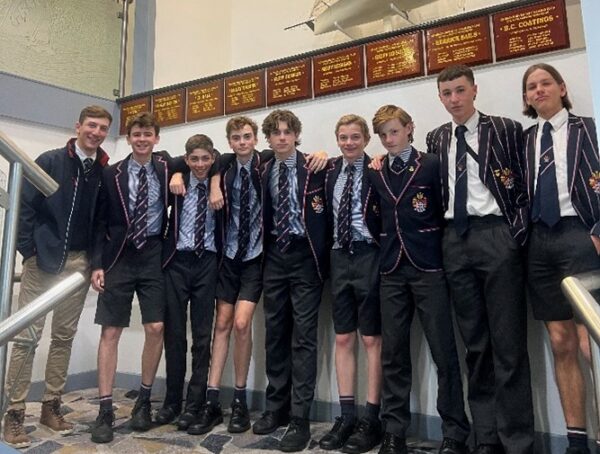 The conditions on Finals Day were, unfortunately, ill-suited to the lighter and more skilled crews. On a day where size triumphed skill, the decision to race at all was contentious. Like two other teams from the top four, BGS was eliminated early, underlining the disadvantageous and deteriorated weather: it was challenging day to end a terrific week. BGS finished 5th overall (still the #1 APS School!) and, with an upcoming and driven team, will endeavour to return (literally both bigger and better) next season.
We sincerely thank our coaches, Ethan O'Brien (OB 2018) and Wallis Brewer for their commitment as well as the BGS Sports Office for its support in our preparation for this regatta.
Go Tonners!
Robert Hayward
TiC Sailing