Sailing Success
Brighton Grammar has been ranked the number one APS School in the State for Sailing.
BGS Sailing has again performed admirably at the State Sailing Championships, held last weekend at Mornington Yacht Club. Despite early blustery conditions, the BGS sailors found form on the final day, with all three BGS fleets qualifying for the finals. Most notably, BGS was the only school to have a fleet in each Grand Final.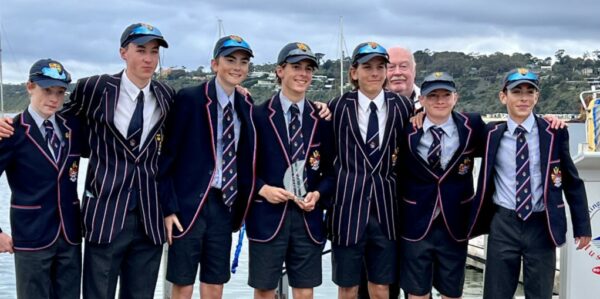 Led by skippers Flynn Macrae (Year 12), Pierre Giggins (Year 10) and Oscar Meinke (Year 9), the BGS Division 2 sailors swept the final (3-0 over Haileybury) to take first place and be crowned back-to-back State Champions.
For a fourth consecutive year, BGS sailors made the Division 1 final. Although the result was 1-3 to favourites Peninsula Grammar, the boys sailed in a manner beyond their years and experience.
A second place for Division 1 and a ranking as the number one APS School in the State will embolden the boys in their preparations for Nationals in Sydney later this year. 
Rob Hayward
Teacher in Charge, Sailing