Sharing stories in Drama
The Year 4 boys have been exploring First People's stories in their Drama classes.
This has been a powerful way for them to make connections between people, place and culture in the context of performance.
The creative process has enabled the boys to follow a pathway through understanding the effects of how we act, how we express ourselves and how we share stories.
In the final week of Term 1, 4 Bass will be presenting The Dance of Brolga, and 4 Flinders will be presenting Tiddalik against a backdrop of their studies of indigenous Australians.
Throughout the term in Drama, the boys have demonstrated their readiness to learn about, and engage with, First People's stories in a respectful and creative way.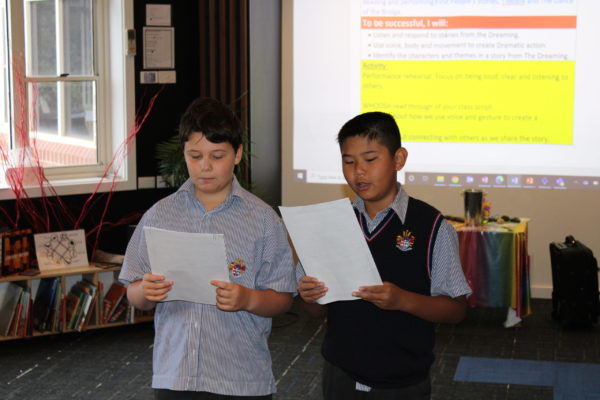 They have shown how courageous they can be when asked to step into a character, use their voice and movement in front of others and work as a team to create a presentation that they can feel proud to share with their parents at the end of term.
Claire Clarke
Junior School Drama teacher